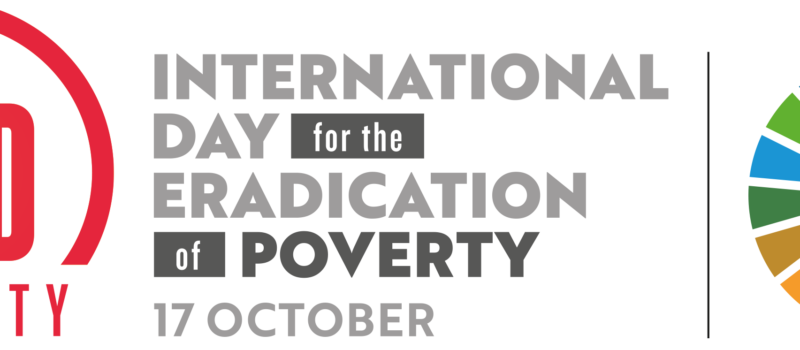 Social workers in Europe are encouraged to participate in the IFSW POVERTY WATCH 2023 Report by completing the questionnaire available at the following link.
In 2022, 95.3 million people in the EU were at risk of poverty or social exclusion; this was equivalent to 21.6 % of the EU population.
There are families and single people who have more difficult or worse living conditions than the rest of the population. It may of course due to low income, but other problems, such as lack of education, illness and limited opportunities for participation in social life in general can also be of decisive importance.
The decisive question is whether the individual person or family can maintain a reasonable standard of living that enables participation in community life. This question cannot be answered just by looking at income. Some can have a low income for a shorter period of time, which can briefly mean a strained economy, without, however, causing long-term deprivation. Some may have chosen an alternative way of life with less work and thus less material consumption. But for others, the lack of ability and opportunity for self-support is an involuntary one and permanent situation. The reasons can be many. It may be a lack of real opportunities in schooling and education and thus a poorer basis for gaining a foothold in the labor market. This can be due to incidents throughout life – illness, divorce, psychological problems, etc. – that limit the possibilities of being self-sufficient. Here we are talking about people who may risk being marginalized because they are trapped in a situation they cannot change on their own.
Tackling poverty requires a substantial improvement of economic conditions and equal opportunities in accessing education, employment, housing and health services. It requires implementing a legal and institutional framework giving access to the quality provision of services to all people. And access to opportunities must be real, not hindered by hidden mechanisms of discrimination. These conditions are sine qua non to the effectiveness of any anti-poverty and social inclusion policy. On top of structural obstacles, however, there may also be additional aspects to take into account. Evidence suggests that the way poverty and social exclusion shape attitudes, expectations and social norms may also constitute an obstacle.
In the complex landscape of poverty, social workers have a critical role to play in transforming lives and communities. This multifaceted challenge goes beyond simple financial hardship; it encompasses a network of obstacles that impede the well-being and participation of individuals and families. In this complexity, the invaluable contributions of social workers are:
First, social workers take on the task of assessment and support, examining the living conditions and needs of those trapped in poverty. Their focus extends to people navigating a myriad of challenges beyond economic constraints, providing indispensable help to those on the margins of society, often due to circumstances beyond their control.
Second, social workers foster the cause of equal opportunity. They are ardent supporters of equitable access to education, jobs, housing and healthcare. With unwavering commitment, they work to lift economic conditions and remove the hidden mechanisms of discrimination, ensuring that all individuals can have access to the opportunities they need.
The third dimension emphasizes the indispensable role of social workers in addressing the structural obstacles that perpetuate the cycle of poverty. They are not passive observers, but actively engage in the development of legal and institutional frameworks, which serve as the basis for the provision of high-quality services to all, with special attention to those in urgent need.
In addition, social workers provide vital assistance to individuals and families experiencing adverse life events. From the illness to the complexities of divorce and the profound impact of psychological issues, social workers stand as pillars of support, helping people cope with these challenges and connect with the resources and support systems they need.
Finally, social workers promote social inclusion, working hard to counteract the adverse effects of poverty on people's attitudes, expectations and social norms. Through their efforts, they reshape these elements, ensuring that people capitalize on the full spectrum of available opportunities, enabling them to participate in social life.
In IFSW, there will always be a focus on fighting poverty, both structural and economic, but also to a large extent ensure that people living in poverty get the necessary social support to create changes for themselves and their families.
Birthe Povlsen
IFSW Europe Representative to FSW Europe within EAPN