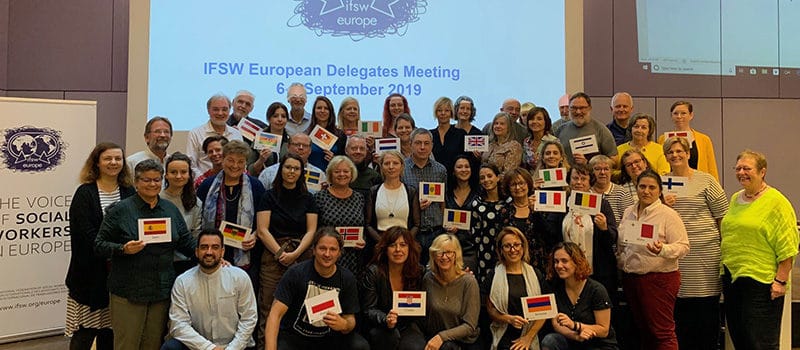 The European Delegates Meeting (DM) 2020 will be held on 6-7 November 2020 as an online forum on the IFSW website.
The DM is the supreme and governing body of IFSW Europe and during those two days, member organisations will discuss and approve the budget, elect the Executive Committee Members, and approve reports.
The President of IFSW Europe, on behalf of the Executive, hopes that all members organizations will actively participate through the online process.
The pages will be available to delegations and observers from IFSW Europe member organizations on 6 November 2020.
---