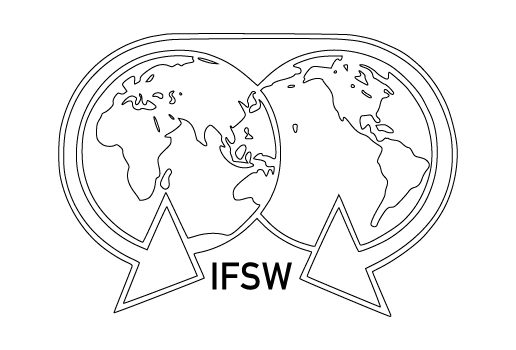 The International Federation of Social Workers is pleased to announce the award of the highest honour of the Federation – the Andrew Mouravieff-Apostol Medal – to Charles Mbugua and the Council of International Fellowship (CIF)
The presentation was made at the IFSW virtual General Meeting on Saturday 14 May 2022.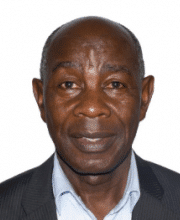 Charles Mbugua
Charles Mbugua was nominated for the award by the social work associations in the IFSW Africa Region executive, Dr. David Jones and IFSW Secretary-General Dr. Rory Truell. The award recognises Charles' outstanding contribution to professional social work nationally, regionally and globally in different cadres and now serving as the IFSW UN Representative for Africa Region.
IFSW Africa Region President, Noel Muridzo and the new Global president Joachim C. Mumba, said 'Charles has made an outstanding contribution to international social work and he deserves our thanks'.
Immediate chair of the BASW International Committee and former IFSW President, David N Jones, shared a reflection of Charles' journey in the field of social work for over four decades. He referred to 'Charles' commitment in advancing professional visibility in Africa and beyond and now serving in the board of the Commonwealth Association of social workers'.
To see the video nomination from the IFSW Africa executive please click here, and to watch the presentation by David Jones, please click here.
Read the nominations here and the acceptance speech here.

The Council of International Fellowship (CIF)
The Council of International Fellowship (CIF) was founded 1960 in Germany as an alumni organisation of participants of the Council of International Programs (CIP). Over the past 62 years it has developed to be an organisation offering International Professional Exchange Programs (IPEPs) for professionals in social work and closely related fields. CIF today has national branches in 31 countries and contact persons in another 15 countries.
It is with this regards that AvenirSocial (the national association of social workers in Switzerland) and Talentia (Finish association of socialworkers) nominated CIF for the medal in recognising the role they have played in promoting social work and community wellbeing internationally.
To read the nomination from AvenirSocial click here, endorsement from Talentia click here.
To read CIF's acceptance speech please click here and to watch the speech please click here.
NOTE TO EDITORS
Andrew Mouravieff-Apostol (Andy) was the Secretary-General of the International Federation of Social Workers from 1975-1992.  He was later made Honorary President.  He died in Geneva in 2001 after a distinguished career in journalism, translation at the highest levels and diplomacy.  He married a social worker, Ellen Mouravieff-Apostol, who served with him as Deputy Secretary-General and then as IFSW representative to the United Nations in Geneva.  The Medal was created in memory of Andy to recognise those who had made an 'outstanding contribution to international social work'.
IFSW