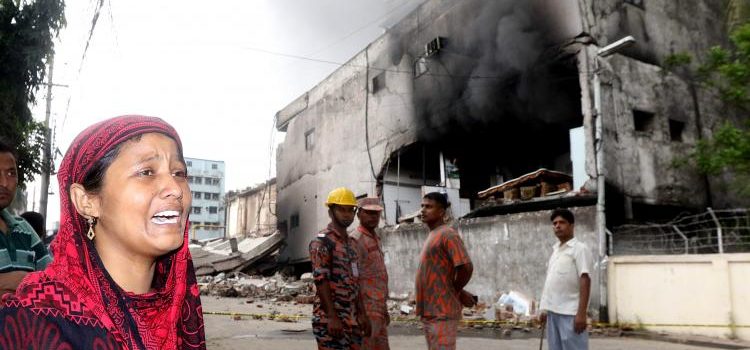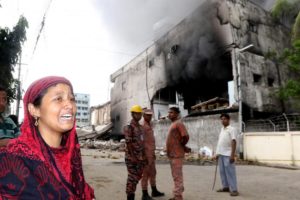 Social workers at the Bangladesh Occupational Safety, Health and Environment Foundation (OSHE ) expressed deep concern over tragic accident in the Tampaco Foils Ltd factory at Tongi,  Bangladesh due to boiler explosion, where 33 workers lost lives and around 100 injured. Some workers are reportedly missing and death tool is increasing day by day.
It was learned from various sources that, Tampaco Foils' customers include two of the  largest multi-national brands such as Nestle and British American Tobacco.
According to OSHE's primary filed investigation report, there was no visible trade union for workers at that specific enterprise, no safety committee was formed so far, Boiler at that factory was not properly inspected by Boiler Inspection Department and the labour inspection at that factory was not up to the mark..
 In a statement, Mr. Repon  Chowdhury, Executive Director of OSHE and Bangladesh Association of Social Worker said, "after the Rana Plaza tragedy in Bangladesh everyone  here thought that, workplace rights  and safety situation in the country as a whole gradually would  improve at all sectors, but reality shows something else. At present whole national development focus is on  factories at readymade garments sector. Workplaces, factories and establishments in other economic sectors are less priority list, workers rights to safety is not properly visible at the supply chains of  other industrial; sectors, boiler  inspection department and labour inspection regime still shows  ineffective. Recent accident at the Tampaco Foils Ltd. is a best example of it".
OSHE foundation urged the Government  to take immediate step on formation of a judicial inquiry committee to find out  actual  causes of this accident  and make recommendations for preventing such kind accidents in future. OSHE also suggested the government to set up a high powered national committee to find out the limitation of the Department of Boiler Inspection under the Ministry of Industry and prospect of merger of it with the Labour Inspection Department under Ministry of Labour for the interest of building a better and integrated inspection regime for the industries at country .
OSHE appreciated the good responses of the government immediate after the Tampaco accident in Tongi and ongoing recovery operation carrying-out  by the Army, Fire Service and other government agencies at the ground.
Link to: Bangladeshi Social Workers Supporting Survivors of the Rana Plaza Building Collapse