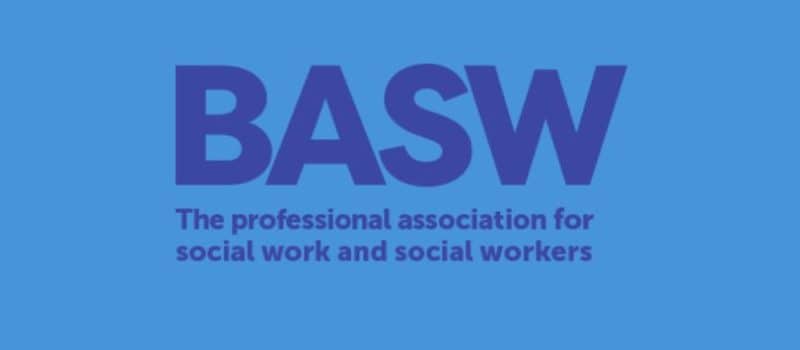 The British Association of Social Workers (BASW) is celebrating World Social Work Day by a series of events stretching over the month of March!
A range of online events and webinars will feature contributors from Australia, Jordan, Kenya, New Zealand, Oman, the Philippines and other countries. Each BASW nation – Northern Ireland, Wales, England and Scotland – is leading a week of activities throughout the month.
On World Social Work Day (16 March) BASW is hosting a special pre-recorded webinar on the meaning and spirit of "Ubuntu", which is this year's theme for World Social Work Day and Month.
Our keynote speaker for this event is Mr Charles Mbugua, former President of IFSW Africa, former Senior Vice President of IFSW (2006-2010), former President of the Kenyan Association and current COSW and IFSW representative to UN Habitat based in Nairobi.
Another major event will be 'An evening with Margaret Humphries' on 18 March. Founder of the Child Migrants Trust, Margaret campaigned for those children who had been 'migrated' from the UK to Australia, Canada, New Zealand, and what was then Rhodesia, now Zimbabwe.
Margaret was instrumental in securing formal apologies for this policy from the Prime Ministers of Australia and the UK. Margaret is the holder of the IFSW Andrew Mouravieff-Apostol Medal, an Officer in the Order of Australia (AO) and a CBE in the UK. Her best-selling book 'Oranges and Sunshine' was turned into a feature film and Margaret will be joined by the film's director Jim Loach. There will also be a free screening of the film.
You can find out more about BASW's World Social Work Month events, many of which are free and open to all, and how to book, here: https://www.basw.co.uk/world-social-work-month-2021-events
You can join the BASW celebrations on social media by using the hashtags #WSWmonth21 and #WorldSocialWorkMonth