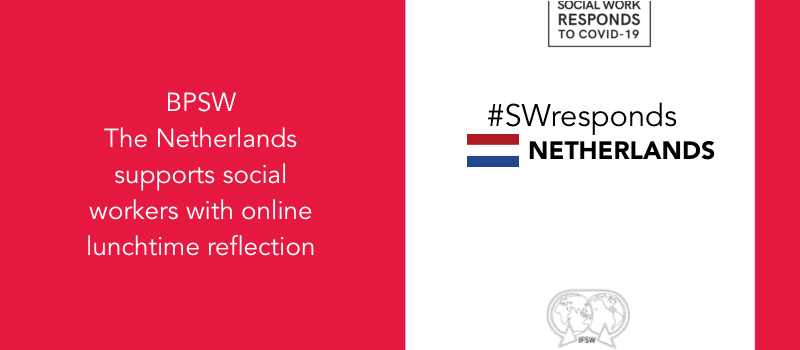 Immediately after the lock down measures BPSW opened the website with a special Covid 19 dossier, which is filled more and more every day with measures, practice issues, good examples, reflections, ethical issues, the way organizations and social workers cope with the new challenges, their worries and their solutions.
One of the things BPSW created is an open lunchtime reflection, social workers can register and take part. Subjects like domestic violence, youth care, care for the elderly, loneliness, ethical questions are being covered. In the meantime, courses are developed for online social work (which of course already existed, but is now extended for more possibilities) and what it takes from worker and service user. Also, some courses we usually offer are now online.
We have great admiration for the ways our social workers creatively develop all kind of new methods to be of help. Online help is not always appropriate, and some service users one has to meet in the flesh, physical contact cannot always be avoided. A group of social workers locked themselves in with service users in their home for people with challenging behavior, because they did not understand the measures and did not accept the PPE outfit of their caregivers. "Who else will take care of them" was the simple answer to the question why they acted so bravely.
Josien Hofs