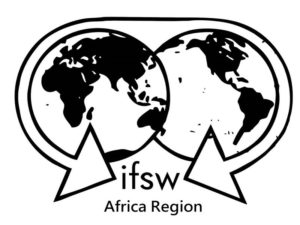 IFSW Africa Region calls for expression of interest to host the 2023 IFSW – Africa Region Hybrid Conference. This call is a formal call following the announcement made public on 26th November 2021 at the closer of the IFSW – Africa Region Hybrid Conference in Kigali, Rwanda. Interested national associations are expected to respond to this call by Thursday 30th June 2022 at 23:59 PM CAT.
The aim of the Conference is to bring together all social workers; practitioners, educators, researchers, policymakers, social work students and service users to share their experiences, challenges and focus on strategies at African continental level that are sustainable and transformative for inclusive wellbeing.
You can find the information about the application process here: CALL DETAILS.
For more information please contact IFSW Africa President, Noel Muridzo email: