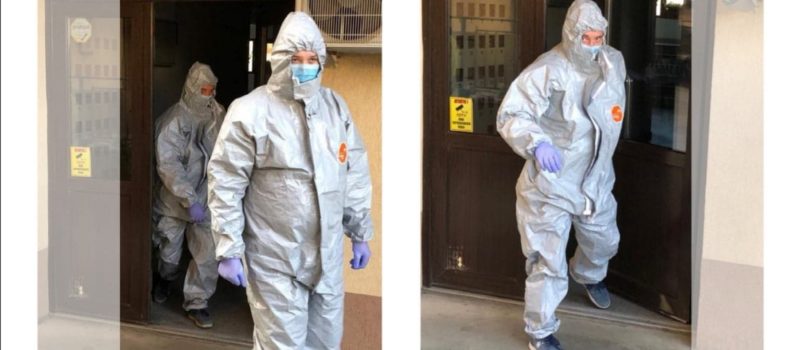 In many European countries, social services providers have created support services for people in quarantine or for people who are at home in self-isolation. It is necessary that social services are engaged in offering support to people.
Social workers were included in mobile teams in the community to assess the needs and link people with resources. They also were assigned in quarantine centers.
Social work has an important role in the fight against the spread of the virus and supporting communities affected by the virus and they accept to work in difficult conditions to care for others.
We have to be extremely aware that the nature of their job not only putting social workers at an increased risk of catching COVID-19, but it creates a risk that they can carry the virus back to their families or community.
That's why it's so important that social workers have access to protective equipment.
All employers have to ensure that social workers are protected. Social workers should have personal protective equipment and environmental decontamination in the places they work. It is important that all regulations of the WHO and national authorities are respected in order to create safety for social workers.
We call on authorities and service providers to:
Allocate immediately the funding for social workers and for other professionals responding to the virus in order to protect the workforce and communities.
Create all the conditions that social services are redesigned in a way that ensure the safety for social workers and cover the needs of vulnerable people.
Ana Radulescu, President IFSW Europe
Rory Truell, IFSW Global Secretary-General
(Picture provided by Raoul Dromereschi (social worker): Social workers working in communities with , General Directorate of Social Assistance and Child Protection, Romania, Bucharest, Sector 6)