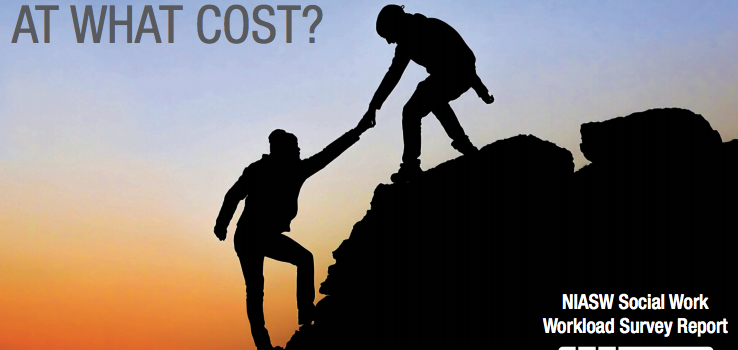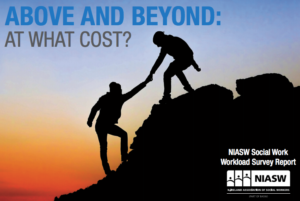 A study in Northern Ireland just released by the Northern Ireland Association of Social Workers (NIASW) showed that 88% of social workers work additional unpaid hours, and nearly half of social workers report the burden of paperwork and lack of administrative support as the single or joint greatest challenge they face in their role.
These are two of the findings from the report 'Above and Beyond: At What Cost?' which highlights the challenges related to the employment conditions of social workers. The report concludes with recommendations to social work employers and funding bodies of social work services.
Ruth Stark, IFSW President congratulates NIASW on this work, which sets out clearly both the problems and solutions. She said, "This report sets a great example for members all over the world to campaign for the improvement of wages and working conditions of social workers".
Earlier this year the IFSW General Assembly affirmed that advocating for decent and fair employment conditions for social workers was a main focus in the Federation's activities. "Social workers cannot work at their best if they are themselves oppressed" said Ruth Stark.
Rory Truell, IFSW Secretary-General said: "Social Workers practice in situations of extreme complexity and necessity. The state and employers must support working conditions that allow social workers to carry out their jobs without exploitation and risk of occupational burnout. Social Work is essential to the wellbeing of people, it makes significant contributions to the functioning of communities and wider society, yet wages and conditions are often inadequate. The profession and the communities that social workers practice within must work together nationally, regionally and globally to campaign for all governments and services to construct and implement decent and fair working conditions for social workers."
Read the IFSW Policy on: Effective and ethical working environments for social work: the responsibilities of employers of social workers.
Please send reports on campaigns to improve the conditions of social work to: