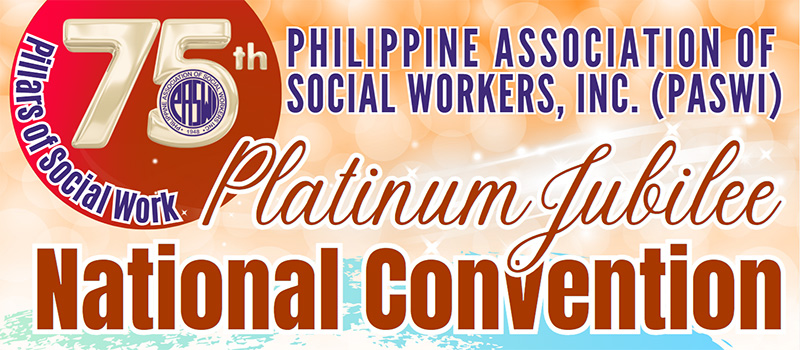 The Philippine Association of Social Workers, Inc. (PASWI) celebrated a significant milestone with its Platinum Jubilee National Convention in Cebu City, commemorating 75 years of unwavering dedication to professional excellence and social welfare. This historic jubilee brought together more than 3,000 social workers from across the Philippines and beyond, united by a common purpose and dedication to the field of social work.
In a profound display of commitment to ethical practice, PASWI has chosen this landmark anniversary to launch the new Philippine Social Work Code of Ethics and Ethical Standards. This pivotal document reflects the organisation's dedication to upholding the highest standards of integrity and ethical conduct in the profession.
Machiko Ohara, IFSW Asia-Pacific Regional President, remarked, "The contributions of Filipino social workers to the international community are a beacon of dedication and passion. For 75 years, PASWI has been instrumental in not just shaping social work in the Philippines, but also in contributing significantly to the global dialogue, which is a testament to the power of unity and perseverance in our profession."
Eva P. Ponce de Leon, PASWI Executive Director, focused on the future, saying, "Our 75th anniversary is more than a commemoration; it's a launchpad for the future. Ensuring the mental health and wellness of our workforce is paramount. We're not just honouring our past but fortifying our present and envisioning a future where our professionals continue to thrive and drive change."
Highlighting the importance of the occasion, Rosauro R. Luntayao, PASWI President, said, "PASWI's 75th jubilee is a milestone that signifies the enduring spirit and resilience of social workers. Their exemplary service over the decades stands as a testament to the critical role social work plays in fostering sustainable communities. It is a moment to celebrate, reflect, and aspire for continued excellence in social welfare."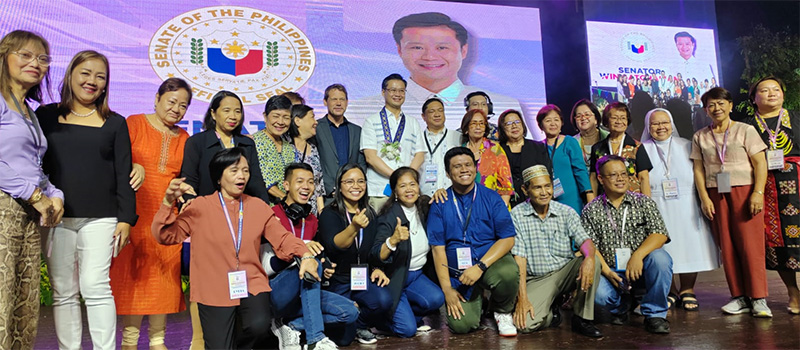 Participants of the Convention, including PASWI Board Members and Win Gatchalian, Senator
As PASWI honoured its 75 years, the convention set the stage for critical dialogue, reflection, and strategizing the future trajectory of social work in the Philippines. With the theme, "Ensuring the Mental Health and Wellness of the Social Service Workforce," the convention resonated deeply within the global social work narrative, emphasising the need for a healthy and robust workforce to address the complex challenges of our times.
Pascal Rudin, IFSW Acting CEO, concluded: It is with great pleasure and profound respect that I extend my heartfelt congratulations on the momentous occasion of your 75th jubilee celebration. The unwavering dedication to service and community that PASWI represents is not only commendable but serves as an enduring source of inspiration for social work communities around the globe. PASWI stands as a distinguished and longstanding member of the IFSW community, and its contributions resonate at various levels—locally, regionally, and globally.