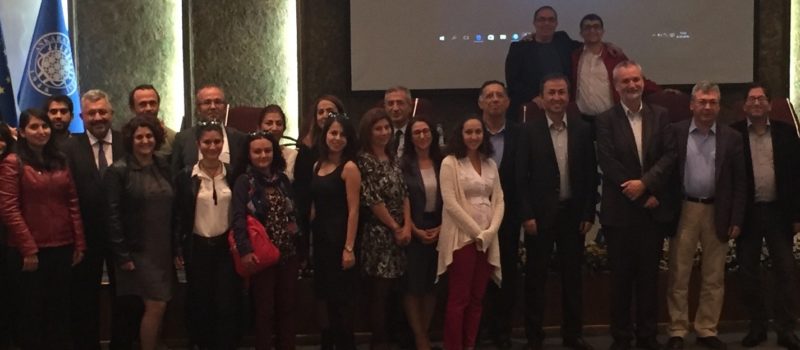 This month IFSW Secretary-General, Rory Truell meet with the Turkish Association of Social Workers in Ankara. The visit was organised to bring messages of support and solidarity to Turkish social workers from the professions international community.
The political tensions in Turkey following the Coup threaten the human rights of all citizens and also the social work services that are essential for the most vulnerable members of Turkish society. Since the State of Emergency was announced three months ago, the finances of the Turkish Association of Social Workers (TASW) has been frozen by the government and one of the local branches forced to close.
The official reason for closing the branch was that it supported activities related to the Coup. There is no evidence for this claim and it is clear that the social work association's stance and actions are for democracy.
Rory Truell said 'Social work as a profession that promotes peace, dignity, and people having influence over their lives, should never be silenced. In a context of a mass influx of refugees escaping war from nearby countries, and immense political and violent stress in Turkey, there is more need for social work services to support vulnerable communities. The global profession will continue to stand alongside our Turkish colleagues.'
Mehmet Can Ozkaya General Secretary of the Turkish Association of Social Workers said, 'TASW is always standing for democracy both for colleagues and society. TASW is still working to have the Diyarbakir branch re-opened. We know that IFSW family is in solidarity with us. Dr Truell's visit was very important to feel this support of our colleagues around the world.'
During the visit Dr Truell also held a public lecture at Ankara University for social workers and students in the Ankara area and visited frontlines practitioners working to support the refugee communities.
END