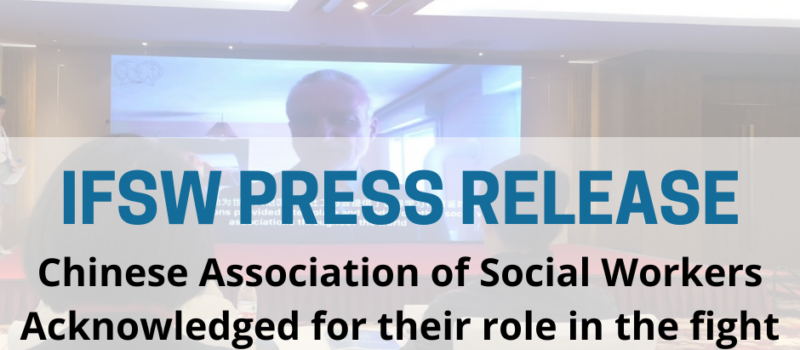 During the Chinese Association of Social Workers annual meeting held today video messages were conveyed to the meeting by Rory Truell, IFSW Secretary-General, Rose Henderson IFSW Asia-Pacific President and Irene Leung IFSW Asia-Pacific Vice President. A video statement of solidarity was also sent to their conference from the Danish Association of Social workers Vice President Ditte Brøndum.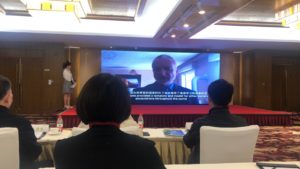 Dr Truell expresses thanks on behalf of the Federation's 141 country members, to the Chinese Association for the leadership they provided on the social work response to the Covid-19 crisis. He said, "Your quick actions provided a template and model for other social work associations throughout the world. The detailed report the Chinese Association sent to IFSW in early February described the development of a Social Worker Support Manual, online public training courses and the building of online and telephone counselling services for the public and at-risk communities. These approaches were adapted and adopted by social work organisations throughout the world. The Chinese Association's quick action and the sharing of information contributed to the saving the lives of many hundreds of thousands of people – and consequently the profession has been recognised by many governments as an essential service for their societies".
To read the CASW report published in February click here.