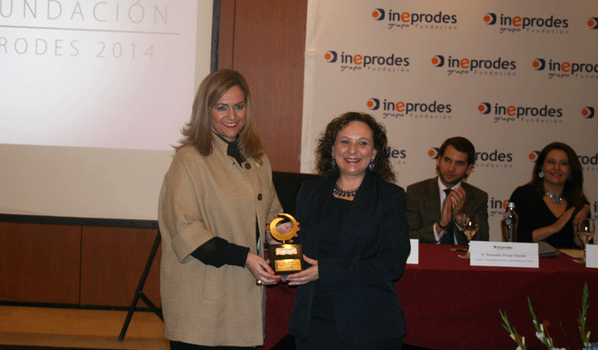 The IFSW member for Spain Consejo General del Trabajo Social has won an award for their scientific journal Servicios Sociales y Política Social (Social Services and Social Policy). The Journal has been recognised with the "Social Journalism Award" 2014, by the Foundation Ineprodes Group.
The editorial board of the journal thanked all the Social Work Professional Associations, who have subscribed and contributed, "We are deeply grateful to all professional associations because the work of the journal would not have been possible without their cooperation".
Dr. Rory Truell, IFSW Secretary General, said, "This is another example of exceptional social work coming from Spain". In July this year the President of Consejo General del Trabajo Social, Ana Lima was recognised with a Special Award for Outstanding Social Work for her leadership in the Orange Tide movement, see here. "The journal", he continued "has created an excellent opportunity to reflect on the role of social workers and share learnings from within Spain to the rest of the world".
Link to the content of the first 100 issues of the scientific journal Servicios Sociales y Política Social. All abstracts are in English