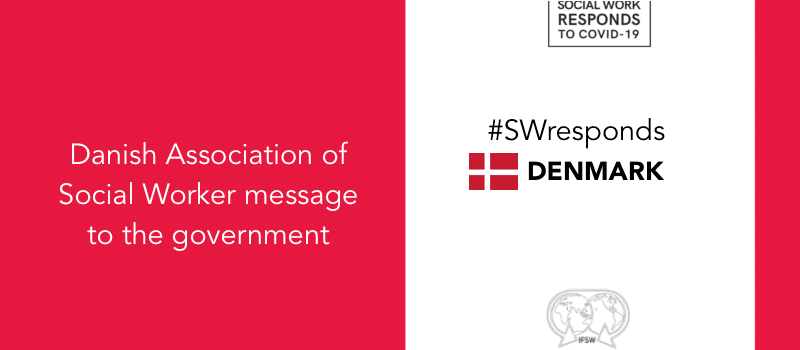 In a number of cases, government, municipalities and regions have acted swiftly and extensively, and the social institutions have followed up with great commitment. At the same time, we see that vulnerable people themselves are aware that they are endangered and in many cases actually take good care of themselves.
In many places, good initiatives have been taken to address these problems: Special care units for quarantine or isolation, for example, homeless people, food delivery, financial emergency funds from foundations, mobile test for covid-19 for the socially vulnerable with the Capital Region X-ray bus, an aid package from the Danish Parliament for the social area .
But we are not at the finish line anyway. Now that society has to open again, while the epidemic continues for perhaps a long time, we are faced with important tasks in the short term and with major challenges and opportunities in the longer term.
Now, there must be follow-up based on the good steps that have already been taken. If infection is suspected, everyone – both the citizen and the staff – must be tested and care offers for quarantine and isolation must be established.
None of the parts are in place everywhere today. We see examples that neither citizens nor social workers are tested, even if necessary.
Hospitals must be able to accommodate the vulnerable citizens, although they can be difficult to fit into the framework. For example, abusers need medical treatment with methadone so that withdrawals do not push them out into the street to retrieve drugs.
In the longer term, the epidemic is forcing us to resolve some of the system failures and neglects that we as a society have known for a long time and unfortunately have become accustomed to living with.
Vulnerable citizens often have multiple and complex problems, and their assistance can be very incoherent.
Therefore, they are in great need of a coordinating social worker – a permanent social worker who follows the individual, helps with contact with authorities and ensures consistency in treatment and efforts. Not least because close interaction with health care is now require.
We have also for many years accepted to have too many homeless people in Denmark. At the same time, Denmark is the country in the Nordic countries where the risk of being homeless as a young person is greatest. It is particularly serious when we know that life on the streets and in crowded hostels greatly increases the risk of coronary infection.
Municipalities must therefore invest heavily in methods such as 'housing first' to help as many people as possible out of homelessness. And then you have to create the homes and housing communities that can provide a dignified framework for life even for the most vulnerable homeless.
The Corona crisis makes it clear that we must be able to manage such system failures and shortcomings. The rapid and far-reaching steps taken in the first phase of the epidemic show that this can be done.
When there is a political will to make targeted investments with social and health investments, the social workers in the field have both the courage and the ability to find new ways.