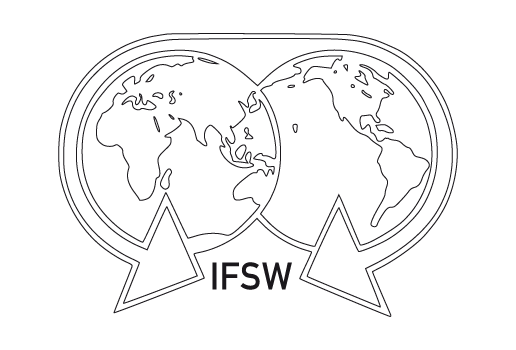 Professor Vasilios Ioakimidis, Commissioner of the IFSW interim Education Commission
Never before, since the United Nations ratified the Universal Declaration of Human Rights in 1948, have the principles of universal rights been so extensively undermined at a global level. At a time when international law is routinely ignored, inequality deprives whole communities of access to basic resources and evidence about environmental catastrophe is dismissed as 'fake news', social workers across the world are at the fore-front of re-claiming the importance of Human, Social and Civil Rights.
Human rights are inherent to all human beings, regardless of race, sex, nationality, ethnicity, language, religion and, subsequently, a Human Rights based social work practice is not "yet another social work approach". The United Nations confirms the strong and undisputable link between Social Work and Human Rights in the 'Manual on Human Rights and Social Work' when stating that 'More than many professions, Social Work practitioners are conscious that their concerns are closely linked to respect for Human Rights. They accept the premise that Human Rights and fundamental freedoms are indivisible, and that the full realization of civil and political rights is impossible without enjoyment of economic, social and cultural rights.'[1]
Our profession embraces Human Rights as the foundation of social work theory and practice. It is crucial that as a profession we continue to cherish, utilise, explore and contribute to global discussions that aim at developing and expanding Human Rights.
IFSW's interim Global Education Commission is committed to supporting social work educators, researchers, students, service users and practitioners towards including Human Rights in their curricula. Meaningful engagement with Human Rights in social work education not only ensures that future social workers to comprehend the importance of fundamental rights in social work practice but it also enriches global Human Rights debates with a dynamic and invaluable social work perspective.
Our Commission, alongside IASSW, is currently in the process of updating the Global Standards for Social Work Education and Training. During the consultation, feedback from all regions has highlighted the critical importance and universality of human rights. For there cannot be harmony and stability in our societies unless individual and collective rights are fully respected. Likewise, there can be no meaningful movement for social change unless it retains the respect of Human Rights in its core.
The proposal for the updated Global Standards for Social Work Education and Training, which will be presented to our global social work community next summer, will ensure that Universal Human Rights become a main pillar for social work education globally.
After the rollout of the new Global Standards for Social Work Education and Training our interim Global Education Commission will work systematically with Universities and Educators from all regions in order to support them share ideas and contribute to debates on how the new standards are incorporated into social work curricula.
[1] UN (Centre for Human Rights) (1994) Human Rights and Social Work. Geneva: UN in collaboration with IFSW and IASSW.  Page 5