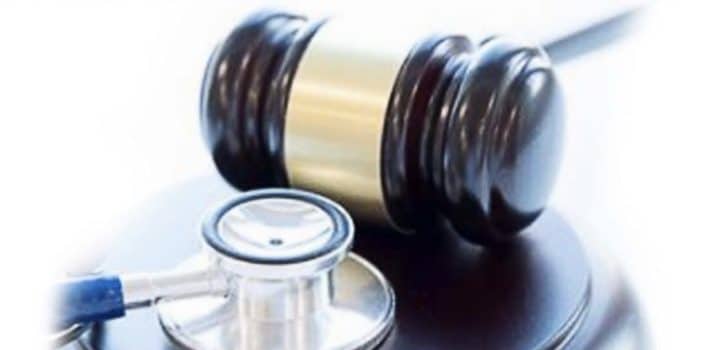 Statement from Bruno Keel, IFSW Representative to the UN / WHO in Geneva
In the latest report on hospital detention and in a recent workshop, the World Health Organisation called for an immediate stop to this type of human rights violation against hospital patients.
Hospital detention – a widespread phenomenon
Hospital detention occurs when hospital staff refuse to release a patient even though medical discharge is clinically indicated, because neither the patient nor their family can pay the bill. Furthermore, the corpses of deceased patients are not handed over to family members, and are instead buried in unknown locations if the bills are not paid.
The length of detention can vary from days to several months. Patients are locked up in the hospital, handcuffed to beds or prevented from escaping by specially employed security guards. They are held in poor hygienic conditions. This increases the risk of new illnesses and prevents patients, for example, from resuming their work. Women are also often coerced into sexual acts by hospital staff. They are promised that their hospital bills will be waived in return.
The research listed in the report suggests that it affects hundreds of thousands of people each year. Studies show hospital incarceration in countries such as Nigeria, Kenya, Ghana, Zimbabwe, Liberia, Uganda, Cameroon, Democratic Republic of Congo, India and Indonesia. In one case, 400 inmates were reported in a single hospital in Kenya.
Background
 Hospital detention is common in countries that have major gaps in their health care funding systems and that have not implemented health insurance. Health facilities receive too little and unreliable state funding for their services. The hospitals are therefore largely dependent on out-of-pocket payments. In addition, there are no clear state regulations regarding which patient groups can be exempted from payments. Furthermore, there is a lack of a system in these countries by which hospitals receive reimbursement for unpaid patient bills.
Health financing policy options
According to the WHO, as a first measure, hospitals could offer the option of instalment payments for certain patients after discharge. However, this is not a sensible option for poor population groups. Paying hospital bills would only drive them further into poverty. Extremely poor patients should be exempted from payment by the states. In Chad, for example, social workers in health facilities clarify the financial situation of patients. For those entitled to free medical treatment, social workers can submit reimbursement requests to the Department of Health. In Burkina Faso, women with the lowest income (bottom quintile) are offered prenatal examinations, deliveries in hospitals and health care for their children under 5 years of age free of charge. In Turkey, it was decided that hospitals can include the amount of unpaid patient bills in the budget application for the following year.
Legal measures
The WHO is urging the banning of hospital internment worldwide by law. Where such laws exist, it is also important that the patients are informed about their rights, e.g., by social workers, and that the hospital management is punished for violations of the law.
The taboo subject of detention in hospitals should attract more attention nationally and internationally amongst the public, in research and in the media. This illegal, inhuman practice must be condemned and should be stopped as soon as possible.
Bruno Keel
Representative of IFSW to the UN / WHO in Geneva
Read the full report here: https://www.who.int/publications/i/item/ending-hospital-detention-for-non-payment-of-bills-legal-and-health-financing-policy-options