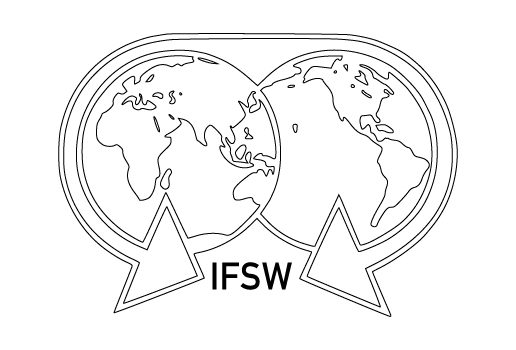 Dr. Silvana Martínez[1]
In these days of Compulsory Social Isolation, product of the Pandemic by COVID-19, unfortunately femicides have grown exponentially, as we see daily through different means of social communication. This is because homes are not necessarily places of affection, support and protection for all. In fact, for millions of women who suffer situations of gender violence, their houses become true jails, spaces of torture and in many cases the places where they are murdered at the hands of their femicidal murderers.
The expression femicide arose as a need to challenge the neutral term of "homicide" with the political purpose of recognizing and making visible the discrimination, inequalities and systematic violence suffered by women, which, in its most extreme form, culminates in death by their femicides doing.
The term femicide was first coined in the mid-1970s by the feminist South African-born Doctor of Social Psychology, Diana Russell. In 1975, she published her book The Politics of Rape, becoming one of the first feminist works that points to the relationship between accepted notions of masculinity and the perpetration of rape. Its refusal to accept the patriarchal conception that the act of rape is a deviant act, rather than an act consistent with the ideals of masculinity, helped to revolutionize the social understanding of this traumatic and misogynistic type of crime.
According to Russell's definition, femicide applies to all forms of sexist murder, that is, "murders carried out by men motivated by a sense of having the right to it or superiority over women, for pleasure or sadistic wishes towards them, or by the assumption of property over women " (Russell, 1975).
According to Diane Russell and Jill Radford (1992), these crimes occur worldwide and are the result of extreme misogynistic violence and, therefore, are the most visible sample of multiple previous forms of harassment, mistreatment, damage, rejection and abandonment.
Likewise, Marcela Largarde was the one who coined the concept of "feminicide" and defined it as the act of killing a woman solely en the fact of her belonging to the female sex, also conferring it a political meaning in order to denounce the lack of response from the State in these cases and the breach of its warranty obligations. Femicide, according to this author, is a tiny visible part of violence against girls and women, it happens as a culmination of a situation characterized by the repeated and systematic violation of women's human rights. Their common denominator is gender: girls and women are cruelly raped for the mere fact of being women and only in some cases are they killed as the culmination of such public or private violence (Lagarde, 2005).
According to the Declaration on Femicide of the Follow-up Mechanism of the Belém Do Pará Convention (MESECVI) in 2008, femicide is understood to mean violent death based on gender, whether it occurs within the family, domestic unit or in any other interpersonal relationship, in the community or by any person.
Femicides kill not because of mental health problems, they are not "crazy" or "sick" as we still usually hear. Femicides are healthy children of the Patriarchate and in this sense they kill because they can !! I adhere to the reconceptualization of Patriarchy made by Community Antipatriarchal Feminists, who define Patriarchy as the "system of all oppressions, all discriminations and all the violence that humanity lives and suffers (men, women, intersex, bodies and non binary people) as well las nature, a system historically built on the body of women " (Paredes & Guzmán, 2014).
Those of us who campaign and inhabit feminisms know that women's bodies have historically been and continue to be disputed. In this sense, I consider the contributions of community feminism to be absolutely valuable given that it raises the need to recover the body as the first territory, as an emancipatory political act based on "the personal is political" and "what is not named does not exist". Assuming individual corporeality as its own and unrepeatable territory allows strengthening the sense of affirmation of the existence of being in the world. From this, self-awareness is generated by women. It is perceived from life story itself how the body has experienced the different manifestations of the patriarchates and all the oppressions derived from them (Martínez, 2018).
This feminism proposes to recover the territory-body and the body as territory, to defend it from the attack of the patriarchates, since the body of women has historically been the disputed territory of the patriarchates to ensure their perpetuation. Recovering the body means feeling, thinking, deciding, acting and enjoying sexuality in freedom, pleasure, art, words, leisure, rest, inner healing, rebellion and joy, among other aspects.
Right now we are legislating about our bodies, our lives. In this dispute, the violent males, these healthy children of the patriarchy, feel that they lose the privilege and power over women's bodies, which they believe are their own, "their property" and that with them they can do what they want: denigrate them, beat them, torture them, rape them and even annihilate them. But also the Patriarchal institutions believe they have rights over our bodies and proclaim themselves perversely as "the pro-lives" and try to decide on the body of women, humiliate them, mistreat them, make them invisible as a subject of law, judge them, condemn them, lock them up, and blame them for their situation. That is why it is urgent and necessary to depatriarchalize society, institutions and social relations.
Paradoxically, today in the face of the COVID-19 pandemic, we try to take care of our bodies to avoid the spread of the Coronavirus, indicating that as a prevention and as a care policy, we isolate ourselves and stay in our homes. Houses that, as I said initially, become true death traps for millions of women in a situation of oppression and violence. This isolation, in itself reinforces the isolation suffered by these women, since -as we,  who work on the problem of violence against women, know well- one of the first strategies used by violent males is to systematically isolate women, dismantling their social networks (family, community, work) to be held hostage at their mercy.
With this quarantine, the lives of many women are in danger, serious danger, since they are living 24 hours a day with their aggressor. That is why everyone as a society, as neighbors and members of a community-neighborhood-territory, we have to be very attentive and continue to generate communication, containment, listening and advice strategies for these women, seeking the strategy to let them know that they are not alone -despite the isolation- and, in terms of the State, continue to elaborate and implement Public Policies for protection and care.
When a woman is murdered we have all failed. It is not a simple number, it is not a statistic, it is not news. When a woman is killed, we all die. Because violence against women, femicide, is not an individual problem, "a case": it constitutes a very serious social problem that involves society as a whole. It is a Human Rights problem and just like the Coronavirus, it is a Public Health problem.
But it is NOT a Pandemic. Because the Pandemic means "epidemic disease that spreads to many countries or that attacks almost all the individuals of a locality or region". Violence against women in its different expressions and femicide is NOT a disease. It is the expression of a Patriarchal social order. It is a social problem. It is a political problem and abuse of power that generates submission, oppression and violence historically built on the body of women, reaching its maximum expression: femicide.
[1] Dr. Silvana Martínez. PhD in Social Sciences. Graduate and Masters degree in Social Work. Research Professor at the National University of Mar del Plata. Director of the Research project "Feminisms of the South: genealogies, dialogues and debates". President of the International Federation of Social Workers.
Sources consulted:
Declaration on Femicide. Approved at the Fourth Meeting of the Committee of Experts (CEVI), held on August 15, 2008. Follow-up Mechanism for the Convention of Belém Do Pará (MESECVI). Committee of Experts on Violence (CEVI). August 13–15, 2008. Washington, DC
Lagarde, M (2005). What do we call femicide? 1st Substantive Activity Report April 14, 2004 to April 14, 2005, Special Commission to Know and follow up on Investigations Related to Femicides in the Mexican Republic and the Linked Justice Office. LIX Legislature Chamber of Deputies H. Congress of the Union.
Martínez, S. (2018). Community Feminism. A theoretical and political proposal from Abya Yala. In Social Services and Social Policy (December-2018). XXXV (118), 25-34. ISSN: 1130-7633.
Paredes, J. & Guzmán, A. (2014). The fabric of rebellion. What is community feminism? La Paz: Community Women Creating Community.
Radford & Russel, D (1992) Femicide. The Politics of Woman Killing. New York: Twayne Publishers.