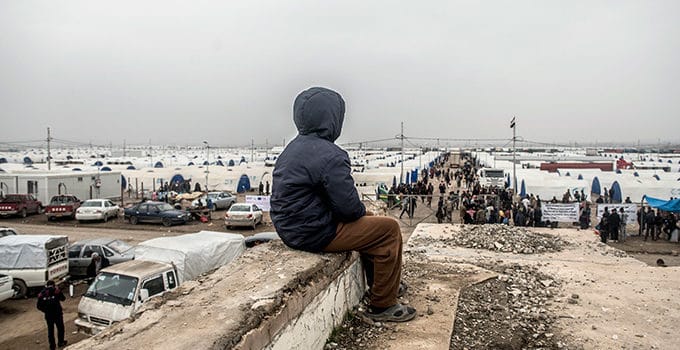 All around the world, thousands of children are travelling across and between borders as unaccompanied and separated children. Different countries may respond to the needs of these children in different ways, but the concern for children on the move is a global one. More than 20 organisations, including IFSW, ISS, UNICEF, and UNHCR, have come together to design a course for social workers and others concerned with the welfare of children.
The course will equip learners with an understanding of how to discern and respond to the needs, circumstances and wishes of unaccompanied and separated children on the move as well as those at risk of separation. This includes resources and information to support prevention of family/primary caregiver separation; prevention of unnecessary placement of a child in alternative care; and, when such care is necessary, ensuring the availability of suitable alternative care.
Pascal Rudin, IFSW Representative to the United Nations on Children's Rights, has been involved in the production of the course. He says «Children's Rights are universal – they do not stop at borders or in countries of transit and destination. This course really emphasises the importance of inter-sectoral working and delivery of alternative care within national child protection systems – a field in which Social Workers play a key role.»
Priska Fleischlin, IFSW United Nations Commissioner, is excited about the new course and the cooperation of IFSW with several UN agencies and NGOs. She said «we are grateful to all those partners who have come together to contribute  to establish this new learning resource. This MOOC is a model to realize the Agenda 2030; through partnerships and by using modern technology this group offers a vital, unique opportunity to equip our Social Work colleagues with the means to act in the best interests of some of the most vulnerable children and young people.»
Guidance in the course takes into account international standards and policies, including principles and commitments agreed to under the UN Convention on the Rights of the Child; UN Guidelines for the Alternative Care of Children; and the Global Compacts on Migration and on Refugees.
To make it widely accessible, the course is free of charge, can be studied on one's own pace and is available in four languages: Arabic, English, French and Spanish.
More information can be found here: http://www.childrenonthemovemooc.com/