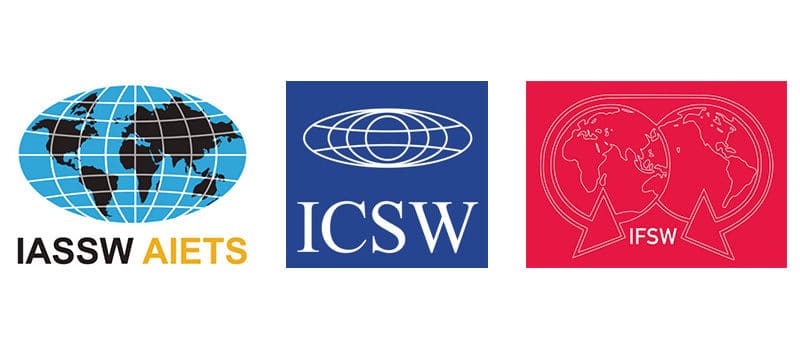 The International Association of Schools of Social Work (IASSW), the International Council on Social Welfare (ICSW) and the International Federation of Social Workers (IFSW) are delighted to launch the theme for the Global Agenda for Social Work and Social Development 2024: "Buen Vivir: Shared Future for Transformative Change". The theme will also be presented at the 2024 World Conference on Social Work and Social Development in Panama.
This resonates with the contemporary challenges and aspirations of social work around the globe. Our world faces multifaceted crises, ranging from violent conflicts, environmental degradation, to persisting poverty and political disparities. Against this backdrop, social work must evolve and adopt innovative, transformative approaches that are community-led and steeped in indigenous wisdom. Central to this transformative change is the principle of "Buen Vivir", emphasizing that true well-being is achievable when communities live harmoniously with nature, striving collectively for balanced development.
This indigenous philosophy underscores the significance of interconnectivity, reciprocity, correspondence, and complementarity in human relationships and our bond with nature. Our goal is to champion this principle, fostering an eco-social world that thrives on inclusion, respect, mutual understanding, and the upholding of human rights.
Annamaria Campanini, IASSW President, said "The global agenda isn't just a blueprint; it's a testament to our collective commitment. As we navigate the complexities of our world, this agenda serves as a beacon, guiding the path for social workers everywhere, ensuring we remain anchored to our core values and principles."
Sang-Mok Suh, ICSW President, added: "This theme encapsulates the essence of what social work stands for. It serves as a reminder that to bring about meaningful change, we must embrace community-driven initiatives that are grounded in indigenous wisdom and harmonious coexistence with nature. It's a call for unity, collaboration, and transformative action."
Joachim Mumba, IFSW President, concluded: "Buen Vivir is not just a theme, but a tribute to our colleagues in the Latin America and Caribbean region. Their contribution in interpreting and endorsing this principle has been invaluable. It's a testament to our shared commitment to a future that values humanity, nature, and transformative change."
Please click here to download the full description of the Global Agenda Theme 4 (2024).
The partners would like to take this opportunity to thank those that developed the theme: Abye Tassé (Head of the Global Agenda Taskforce), Antoinette Lombard & Angie Yuen (IASSW), Tapio Salonen & P.K. Shajahan (ICSW), Rose Henderson & Rory Truell (IFSW), Silvana Martínez (representing Latin-America and Caribbean region), and Jenny Linares (IFSW Latin America and Caribbean Regional Indigenous Commissioner).