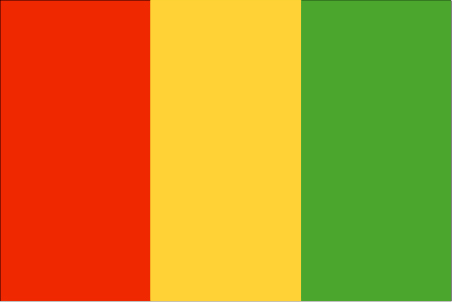 IFSW announces that the Guinean Association of Social Workers has been successful in its application for Full IFSW membership.
IFSW Secretary-General Dr Rory Truell said, 'We are delighted that the Guinean Association of Social Workers is now a member. They have been making significant advances in social work in Guinea and we now stand proudly together 'shoulder-to-shoulder' in the international profession.'
IFSW members voted in favour the GASW application after reviewing their application, policies, code of ethics and constitution. With this successful application, IFSW now has 127 country-level members representing over 3 million professional social workers. Ruth Stark, IFSW President commented, 'Welcome Guinea to the international family of social workers. We look forward to your contributions and learning more about social work in Guinea'.
Mohamed Suzane Camar, the GASW President said, 'We sincerely thank the IFSW board and all IFSW members for recognising our Association. In particular, we would like to thank the IFSW Secretary-General, Dr Rory Truell for supporting GASW and guiding us through the application process. We look forward to learning, sharing and working towards further developments of the international social work profession.