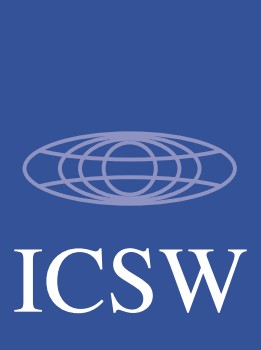 The International Council on Social Welfare (ICSW), established 1928, is a global, nongovernmental organisation in consultative status to the United Nations, and representing a wide range of national member organisations seeking to advance social justice, social welfare and social work and development.
We are now looking for a new Executive Director and CEO to implement the decisions of our General Assembly, Board and Management Committee and has the overall administrative responsibility for our operations.
In addition to the Board and Management Committee the Director will work closely with our President and a full-time Information Officer, based in Uganda. The applicant can work from any location globally. Fluency in English orally and verbally is a must, other languages an asset. A degree in one of the core areas is necessary in addition to solid project experience in the field, by preference internationally. Resource mobilisation is a key task, so is ability to communicate with membership and others.
Commitment to social inclusion and ethics, knowledge of the operations of the United Nations and other international bodies, analytical skills, ability to build cooperative relationships and understanding of cultural differences will be important.
The Director position is at this time offered on a voluntary basis (50%) with a honorarium that can be developed into a salary through project development. Some international travel must be expected. We are an equal opportunity employer, but especially encourage women to apply. Expected commencement December 1, 2020.
More information from Eva Holmberg Herrström, President ( ) or Tom Johannesen, Executive Director ( ).
Send your application to not later than August 31, 2020.
Please mark the application and any information request «Executive Director ICSW».