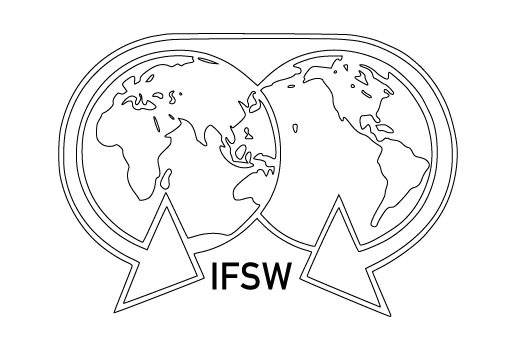 "IFSW Europe has organised coordination of professions and community's responses to the needs of refugees as they flee Ukraine. Additionally, they are delivering assistance to people who remain in the country. These collective actions are unprecedented in the life of IFSW and show the growth and the strength of our development", said Rory Truell, IFSW Secretary-General.
IFSW stands with all people affected by this crisis. We stand with the people of Ukraine in their right for their own nation, identities and freedom from domination. We stand with the people of Russia who are starving and at significant risk from a regime that has introduced draconian laws attempting to prevent them from advocating for peace. This crisis affects all people.
We recognise that the economic sanctions against Russia have consequences for many countries, especially Russians, accelerating the growth of poverty. We also recognise that sanctions are the best available solution, although limited, in the current geo-political structures.
Further action is now needed by other IFSW members. The work carried out so far has been on the borders of Ukraine, but many refugees are seeking safety through asylum in other parts of Europe and worldwide. The Federation asks each national association to work with local refugee agencies and government departments to provide a telephone number where refugees can get accurate information about what steps they can take to secure their futures. Member organisations should send this information to which will be made available to Ukrainian refugees through our established networks.
"This is an example of how we can together not only to make an impact on this crisis but also co-design and co-build new systems that give everybody safety and security for our sustainable futures" commented IFSW President Silvana Martinez.
IFSW Europe is hosting a webinar on the 15 March, ´Voices From The Borders:  Social Work Responds To The Humanitarian Crisis In The Ukraine´. Click here for more details.