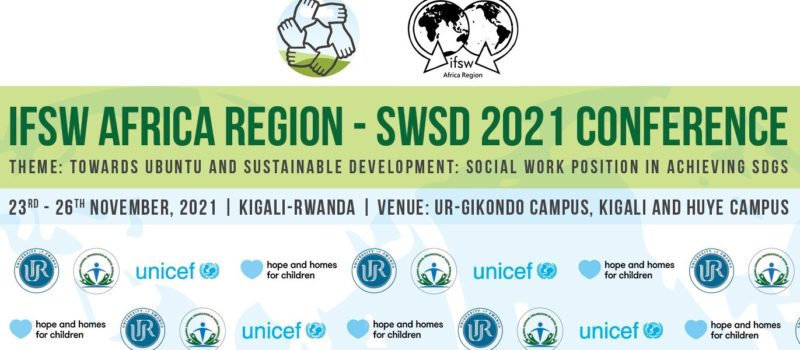 The IFSW Africa is pleased to publish the 2021 International Social Work Conference Abstract book.
The Hybrid conference held in Rwanda Kigali hosted by the Rwanda National Organization of Social Work was the first-ever successful hybrid social work conference with over 750 participants.
The theme was a continuation of the discussion of the first 2020 – 2030 global agenda for social work; "Towards Ubuntu and Sustainable Development: Social Work position in achieving SDGs''.
The region wishes to appreciate the Global office for the support, the partners; UNICEF Rwanda and UNICEF ESARO, the University of Rwanda, the Rwandan Government, Social workers, and citizens in general for their warm welcome and hosting the conference.
There were great outcomes from the conference which are also shared in this book.
Read the book here: Abstract Book