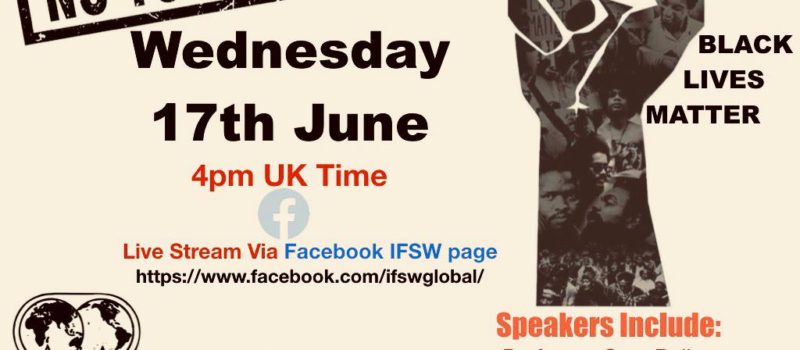 The IFSW African Region is hosting a webinar saying " No To Racism" on Wednesday 17th June 2020 at (time)
The current situation in the United States of America and the increasing racism around the world is unacceptable. The IFSW global community sends our condolences to George Floyd's family and all the victims that have been killed at the hands of those entrusted with the duty of upholding the rule of law , duty of care and racial hate crimes.
IFSW Global stands in solidarity with the call to address institutional and interpersonal racism.
The History of Black Americans is rooted in Africa and here at IFSW Africa we are feeling your pain, we stand with you and you are not alone. We stand with the Black Lives Matters movement and believe that together we can root out Racism.
Join our conversation,