IFSW African Region Issues Awards for Work on Eliminating Gender-based Violence.
The African region recently recognized outstanding social work leaders in their region.
We congratulate the following for receiving outstanding recognition in the field of Social Work against Gender Based Violence (GBV). The award winners have promoted local solutions including indigenous models of practice and innovative ways of working. These practices are now seen as models that other can learn from. Thank you to all the award winners and all social workers that stand up for gender equality.
 Award winners:
Name: Carla Isabel Abílio Jonas Matsimbe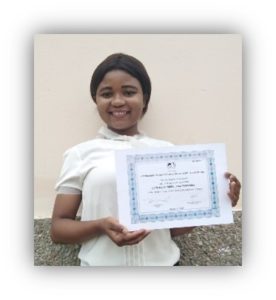 Country: Mozambique Association
Membership: Mozambique Association of Social Workers.
Profession: HIV and AIDS Prevention supervisor (practitioner)
Area of practice: prevention, identification, sensibilization and denounce of cases of domestic violence in adolescents, in the rural and urban communities.
Outstanding service: Carla alongside her colleagues intensified home-to-home information dissemination about prevention and identification of Gender-Based Violence (GBV) around Maputo province and Boane district communities even under strict government pandemic measures. This long-running campaign culminated with disclosure of a 13-year-old girl who declared that she suffered from GBV (sexual violence) from her stepfather.
Motto "Together in the Fight against Gender-based Violence"
Name: Consolée UWIHANGANA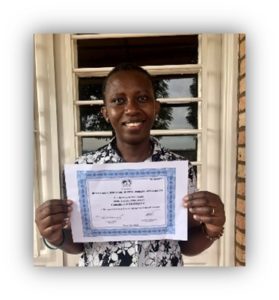 Country: Rwanda
Association membership: Rwanda National Organization of Social Workers (RWA-NOSW)
Profession:  Social Work Lecturer
Outstanding service: Worked empowering women and girls to become active citizens, research in gender, women, and family: her dissertations were focusing on gender and women, while her PhD research is focusing on indigenous practice, gender equality policies and their impact on the Rwandan family. Participated in (PROSOWO II), Synthesizing Indigenous and International Social Work Theory and Practice in Rwanda, Linnaeus Palme Project, and a project on Prostitution Trends Analysis in Rwanda.
She was the chairperson of the Local Organizing Committee of the first ever International Social Work Conference in Rwanda in 2018.
Name: Dr. Mildred Mushunje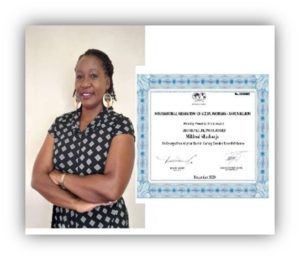 Country: Zimbabwe
Association membership: Zimbabwe
Profession: Practitioner in gender justice and Gender Based Violence    (GBV).
Outstanding service: participated in GBV activities with FAO, the Ministry of Agriculture (EVAW Training module for the agricultural sector), Nationally campaigned and advocating for women's land rights, a founding and active member of the Women Land Lobby Group in Zimbabwe and Founding Executive Director of the Institute of Women Social Workers. At the Africa region level, she is a member of the Africa Civil Society Commission on the Status of Women (CSW) committee. Currently Chairperson of the Civil Society Reference Group for the Spotlight Initiative, a global programme to end violence against women and the Vice Chairperson of the Southern Africa Social Protection Experts Network.
Name: Marie Odile Mbengue Morlet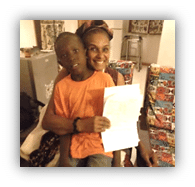 Country: Senegal
Association membership: Senegal
Profession: Director, MARPLE AFRIQUE SOLIDARITY
Outstanding service: Director of the MARPLE AFRIQUE SOLIDARITY an advocacy association for the rights of children in Senegal and those of the most vulnerable children in our African societies with the aim or reducing social inequalities and contribute to sustainable development of the country. For more details on her work, www.marple-afrique-solidarite.org
Contact us