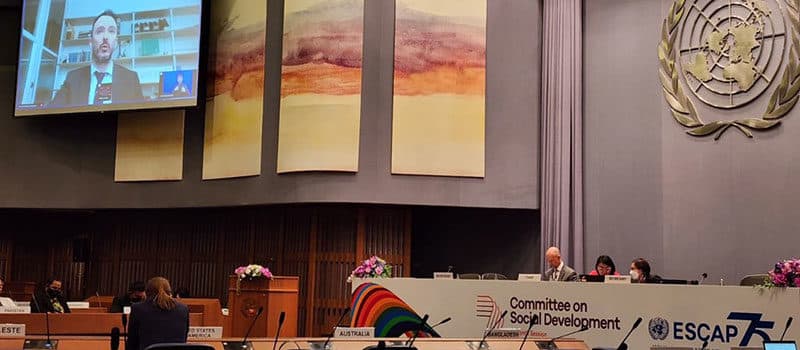 IFSW-AP UN Representative Dr. Sebastian Cordoba (Australia) attended the UN's Economic and Social Commission for Asia and the Pacific (ESCAP) 7th Committee on Social Development during 06 – 08 September 2022. The session this year focused on key areas of social development including the importance of renewing the social contract, building a resilient workforce to better respond to ongoing and emerging global trends and social protection systems in the Asia and the Pacific.
The IFSW's written and oral statement highlighted that the world needs new policies, social contracts, and practices that foster relationships and partnerships that build security and confidence for all people and the sustainability of the planet. This was based on the IFSW's 2022 position statement "The Role of Social Workers In Advancing A New Eco-Social World" and The People's Charter for an Eco-Social World from the recent global People's Global Summit.
In his address to the UN, Dr. Cordoba highlighted the urgency of the crisis: "As social workers we are committed to working with the United Nations to ensure that every individual, group and community has the supports they need to meet their full potential. The region is facing unparalleled levels of social and environmental crises; climate change, pandemics, persistent inequality, displacement and increased conflict. These crises are intertwined and have profound effects on people and their communities through the dramatic increase in economic, social, emotional, and ecological challenges."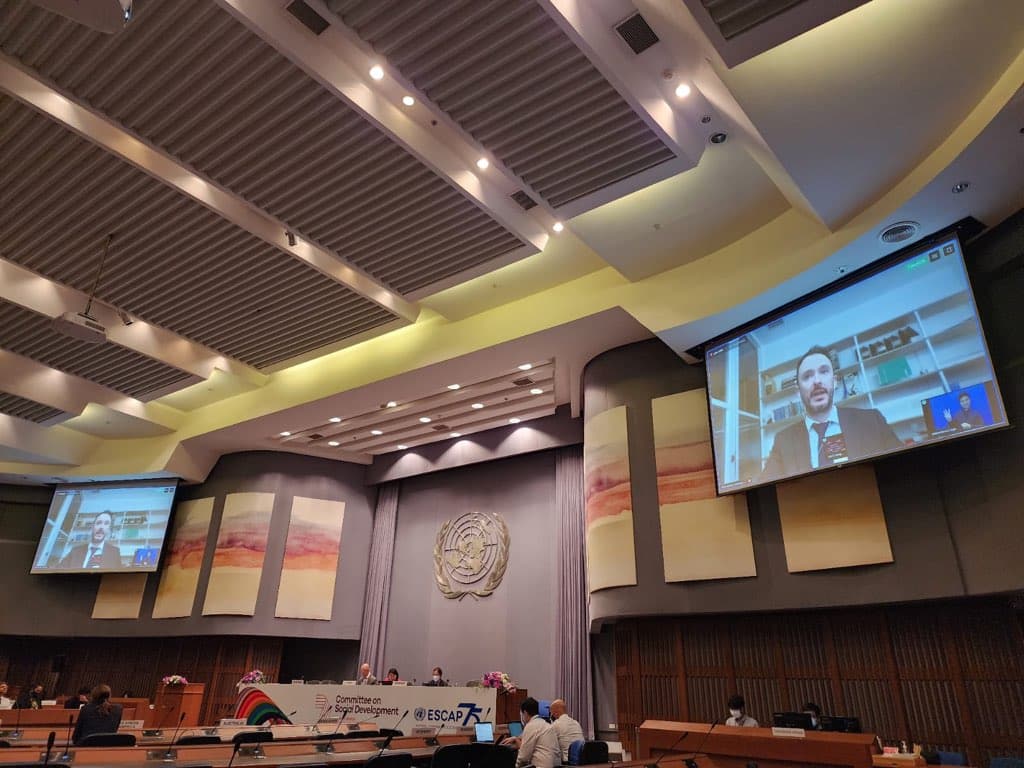 UN-ESCAP Committee on Social Development
The session was also an opportunity to call for greater action on social protection: "Social protection systems in many countries are sparce and fail to provide populations with opportunities to realise their rights and potential. State social infrastructure, welfare policies and models are often designed to provide a minimal safety-net of support after a social crisis has taken place, rather than working with communities to prevent these happening in the first place…We see the devastating realities of support systems that discriminate and blame people for circumstances that are completely outside of their control. Social protection systems will only be effective if they are guided by collaboration and cooperation, and grounded in structural and systemic reforms"
Download the written statement
here
.