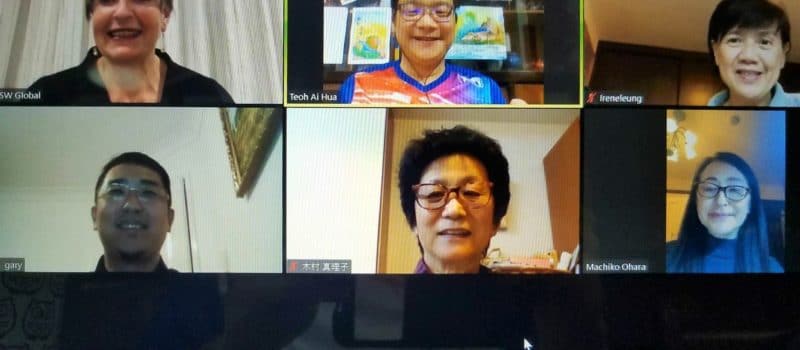 The IFSW Asia Pacific Regional Executive Committee held its first virtual meeting using the IFSW Zoom platform on 22 April 2020. Access and connections all went smoothly and we were able to effectively conduct the business needing to be progressed in these most unusual times. As well as planning for our regional meeting later this year we discussed strengthening our communications across the region and we received an update on the planning currently under way for the 2021 Regional Conference in Brisbane, Australia.
We were also able to update each other on what was happening generally and also with respect to social work services in our countries with respect to the Covid-19 pandemic. I am immensely proud of the work social workers across the region and around the globe are doing during this time and how they are adapting their models of service delivery to continue providing much needed social work services in their communities. Educators, Practitioners, Leaders and social service providers are all working together to continue delivering services. I am mindful that we are only at the beginning of this work and as the impact of the secondary stressors of this pandemic take effect, the need for social work services will grow immensely.
Thank you IFSW for making available this platform – we look forward to utilising it more in the future.
Very best wishes, Rose on behalf of the IFSW Asia Pacific Executive Committee.