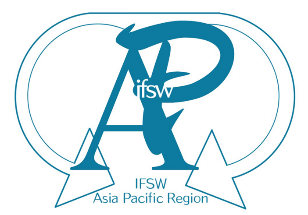 This week the Sri Lanka Association of Professional Social Workers (SLAPSW) issued a statement outlining the ineffective government response to rising prices, the shortages of medicines, medical supplies, cooking gas, diesel, petrol, and essential food items. The SLAPSW statement reported that massive public protests are taking place and rather than dealing with the people's concerns, the government has declared a state of emergency, and nationwide curfew.
IFSW Asia-Pacific Regional President Machiko Ohara commented, "The peoples of Sri Lanka are going through immense hardship and have no option but to take to the streets and protest. The government must respond to the people's needs and aspirations for their well-being, survival and their country's short and long-term interests. IFSW regionally and globally stands in solidarity with the Sri Lankan peoples and our social work colleagues who are working tirelessly for a peaceful, fairer and sustainable society ".  
Read the SLAPSW statement here.
Other social work associations have highlighted concerns as people suffer from hyperinflation and brutal government responses. See more here.