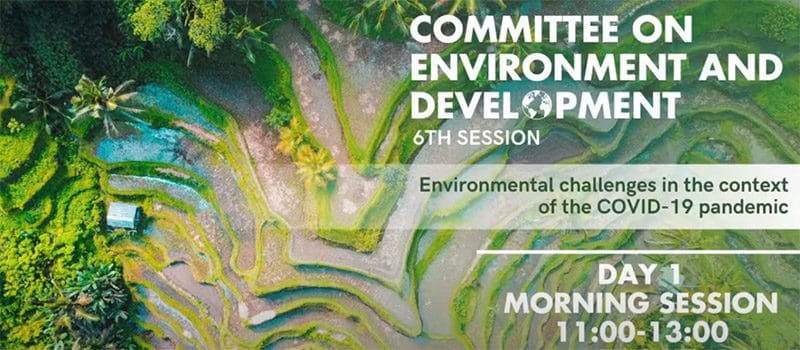 The IFSW's United Nations Asia Pacific Representative, Dr Sebastian Cordoba addressed the United Nations Economic and Social Commission for Asia and the Pacific (ESCAP)'s Committee on Environment and Development this month calling for urgent climate action from countries in the region.
The Committee deliberated on the region's environmental challenges in the context of the COVID-19 pandemic and focused on necessary actions across four key areas: Raising Climate Ambition, Safeguarding Ecosystem Health, Clean Air for All, and Cities for a Sustainable Future.
In his statement to the UN, Dr Cordoba highlighted the urgency of the climate crisis: " Climate change is the greatest challenge that we face and as social workers we are united in our call for immediate action from every actor in the region, and across the world. The changes confronting our environment because of global warming are already profound and extensive, making climate policy an urgent responsibility for Member States, especially in the Asia Pacific region. "
For social workers climate action is inherently a social justice issue and that is why the SDGs are so vital, as they recognise that climate action and sustainability are only possible if we address social inequality.
The statement called for Member States to create strong collaborative national frameworks that focus on poverty eradication and sustainable development: "As a core part of our practice, social workers understand that meaningful social and environmental action can only be achieved if people's voices are heard and they have influence over their own lives. Climate action requires a whole of society approach and Member States must be willing to develop meaningful partnerships and networks."
You can watch the full statement here (from minute 01:46:30)
The IFSW was granted Special Consultative Status by the UN's Economic and Social Council (ECOSOC) and represents a social work perspective to the UN and the UN Agencies and to work towards joint action based on social work principles.