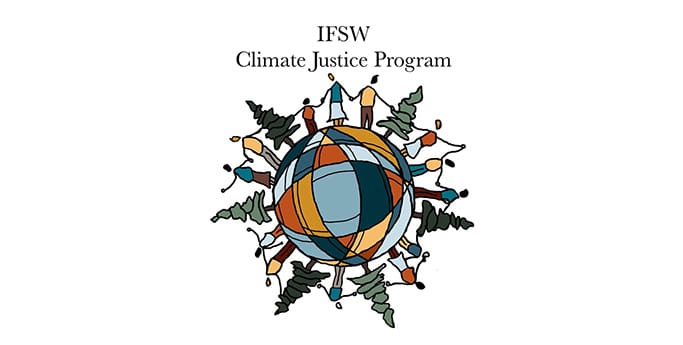 On World Environment Day, 5th June, IFSW is pleased to announce the launch of the IFSW Climate Justice Program that provides education, advocacy and social work action projects for climate justice worldwide.
The IFSW Climate Justice Program enables people to redress the harmful impact of travel by contributing to social work projects undertaking local climate justice work in all five regions, and by learning to reduce their ecological footprints and advocate for change.
Program Director, Meredith Powers, said, "It is wonderful to see the social work profession taking leadership on the ethical responsibility to act for immediate climate justice. For example, the first active global project is led by a social worker in Bolivia and involves training for Quechua women community leaders to learn to build and use renewable energy appliances, bicycle blenders and solar cook ovens. The IFSW Climate Justice Program is unique as this is not merely a program to offset carbon from travel, rather supports action in local communities to create immediate change for climate justice with and by those who are most severely impacted by these injustices."
IFSW encourages its members and all people attending the conferences, meetings and general travel to utilise the Climate Justice Program. Join us in action.
For information on the IFSW Climate Justice Program and to make your contribution, click here.