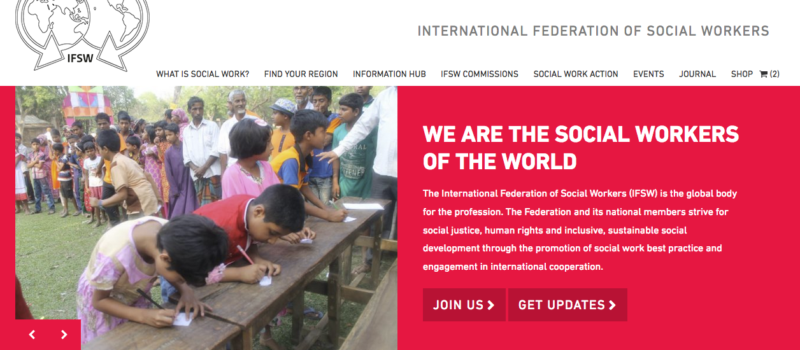 IFSW Secretary-General, Rory Truell said:
Developing this new website has been a significant undertaking for an organisation with very limited resources and a less than two full-time staff. But we are delighted that the goal has been met and that we can launch the site before the IFSW 2018 General Meeting.
The new website represents a new fresh look for the Federation. The aims for the new site were to ensure that its images and content reflected social work experience throughout the world and that it was user-friendly in every language and for all people. A further aim was to create an Information Hub that makes content easier to search by information type, topic, region and country. The new site also has micro-sites dedicated to each region so that the five IFSW regions can build their own profiles and provide information that is relevant to the social workers and others in their geographical areas.
The new website also has a new membership directory so that people can search for the IFSW member organisations, learn about them and obtain their contact information. Shortly IFSW member organisations will have log-on access to their dedicated space so that they can update their information as required. In addition, the new site has an events calendar and an expandable news section so that all people can access the latest information from the first page.
Dr Truell said,
I would like to thank all the people that contributed to this, members that gave information, people who provided advice and in particular Pascal Rudin who project managed the development for the Secretariat and the wonderful web designers from graphics.coop. We hope all enjoy the new site.