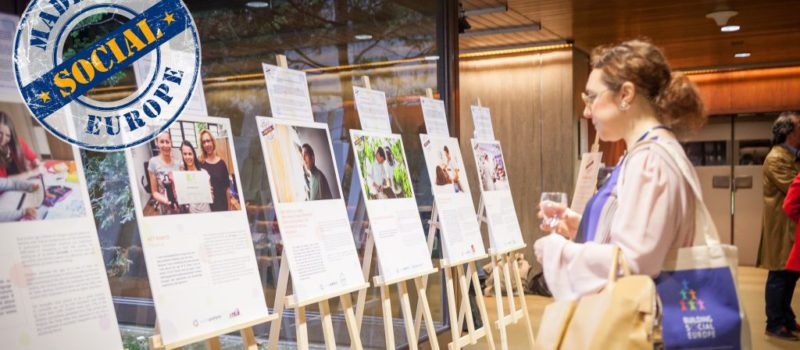 IFSW Europe is looking for inspiring projects of our national members to showcase how social workers organisation work on the key principles of the European Pillar of Social Rights!
In November 2017, the European Union's leaders proclaimed the European Pillar of Social Rights and stressed their united political commitment to achieve a socially and economically just Europe.
IFSW Europe, as part of the European Social Platform, continues to advocate for better rights and policies in the social field. European Social Platform organizes for the second year a collection of inspiring projects to the Social Pillar in the frame of 'Made in Social Europe' exhibition. The exhibition has been and will continue to be showcased in different events at national and European level.
This year the European Social Platform will organise the exhibition:
IFSW Europe is inviting all its members to submit a project/organisation logo and minimum 2 photos (quality 300 dpi) by 28 June 2019 to . Please also note that for this year's selection, preference will be given to projects, which are fully, or partly EU funded.
Contact person:
John Brennan – IFSW Europe Vice-president and Representative of IFSW Europe to European Social Platform.