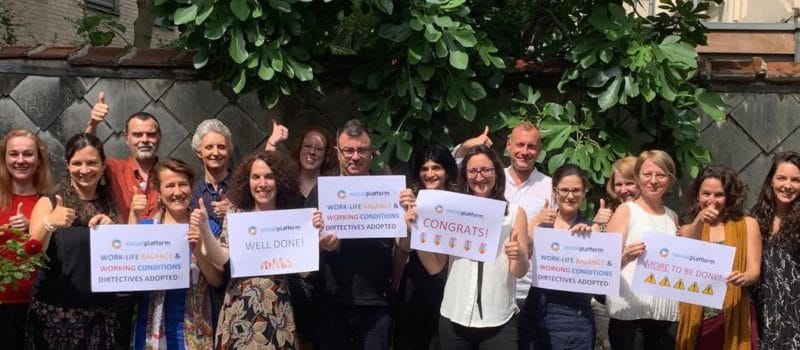 IFSW Europe, as a member of the European Social Platform, participates in the meeting on 18 June 2019 that takes place in the Brussels. The meeting focus on Social Platform's planned actions regarding influencing the hearings and meeting new MEPs and Building Social Europe Flagship event in Helsinki. European Social Platform is developing a new agenda and work plan for making the social rights a reality in Europe and keep the European Social Pillar on the agenda of the new elected Members of the European Parliament.
Ana Rădulescu, The President of IFSW Europe, is attending the meeting.
IFSW Europe is working on the social protection component of the European Social Pillar. Through our project in Europe, we are discussing with our member organizations to understand how they are affected by the decision done by the European Institutions and what they need to happen to the European level in order that they are supported in their work.
Our next steps are directed to the European Parliament, European Commission and INGO (Council of Europe).
IFSW Europe will continue to build on and strengthen the investment for making our communities, our countries and our Europe a place where people feel free, safe and empowered.
Our social workers are active at the national level in creating inclusiveness and sustainability. My mandate is to ensure that we support social workers actions at the national level with a strong engagement with the European institutions. Therefore, there is a need to create stronger cooperation with all our partners that are active in the social fields. European Social Platform is one of our strong partners on this journey.
Ana Radulescu – President of IFSW Europe