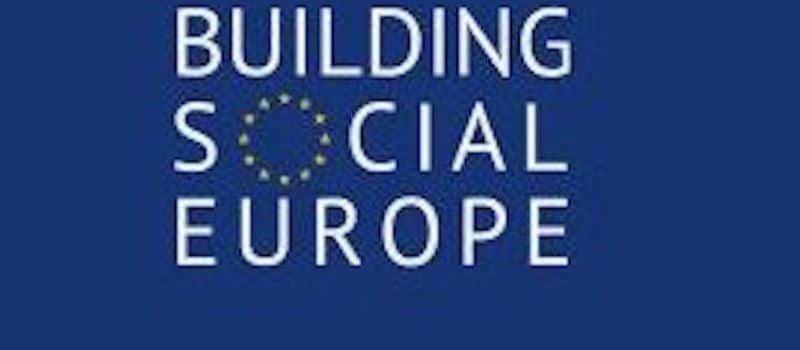 The fact that 118 million EU citizens (meaning 23.5 % of the EU population) are still living at risk of poverty or social exclusion, represents a failure of our political and economic systems.
IFSW Europe joined the EAPN call to Members of the European Parliament to make Europe Free of Poverty. Now have 36 MEPs from 16 countries and 5 political families who have committed to work to make Europe poverty free, and we would now to start exploring how we might work with you over the next 5 years to make this more concrete, and indeed how to ensure that the eradication of poverty in Europe is high up on the political agenda.
With well over 100 million people in Europe still living at risk of poverty, and a recently agreed 'Strategic Agenda' of the European Council which, while committing to tackle inequality, leave no-one behind,  ensure adequate social protection systems, ensure a just transition and a fair and effective taxation system, stops some way short of committing to eradicating poverty, this issue is more important than ever.
(Carlos Susias, EAPN President EAPN / Leo Williams, EAPN Director EAPN)
IFSW Europe invites our member organisation and social workers all over Europe to join the EAPN activities:
1. Ensure the continuation of the Intergroup on Poverty and Human Rights and to mobilise political group in favour of this. If you support the continuation of this group, we encourage you to highlight this support by clicking here.
2. We invite you to participate in an introductory 'Roundtable on the Fight Against Poverty' on the afternoon of 17 October, which we hope to organise within the European Parliament in Brussels as an opening event of the Intergroup. Please click here to let us know if you are interested in attending or helping organise!
3. We encourage you to recognise the important role that people experiencing poverty play in the fight against poverty by committing to attend the 18th European meeting of People Experiencing Poverty, which will discuss political priorities of people experiencing poverty from all over Europe towards the new Institutions. This crucial meeting will be an excellent way for incoming MEPs to really understand the reality of people experiencing poverty throughout Europe, and to work with them to discuss how to make progress on these priorities. Priorities will be presented to decision makers between 09 15 – 10 30, and then discussed in more detail in 5 different groups from 11 00 – 12 30, in the Crown Plaza in Brussels on 19 November. Please click here if you, and / or your assistants are interested!
Fran McDonnell, IFSW Europe representatives to EAPN