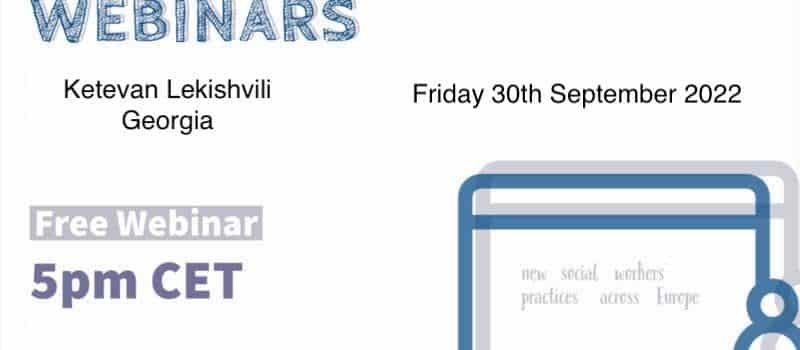 Time and date: Friday 30th September 2022 at 5pm CET
Speaker: Ketevan Lekishvili – Georgia
Please join us for a meeting of New Social Workers from IFSW Europe. It is one of a series of webinars presented by New Social Workers from different European Countries.
They will each lead one webinar where they share their own experience of being a New Social Worker in their country.
In this webinar, Keti will explore the Georgian context of the transition from education to employment and present some of the findings from the IFSW Europe New Social Workers Project on the Georgia Context.
We invite you to join us.
The webinar is free of charge, but registration is mandatory: