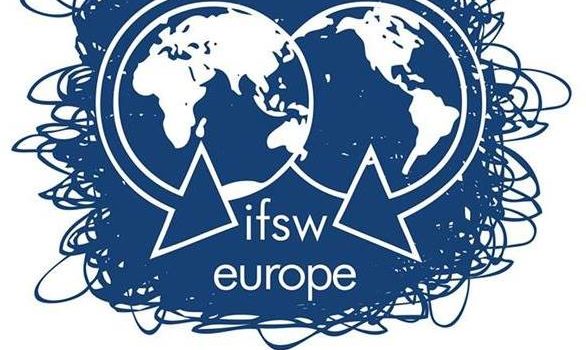 To IFSW Europe members and social workers in Europe
Deadline – August 23rd.
Member organizations of the International Federation of Social Workers (IFSW) endorsed the Global Social Work Statement of Ethical Principles in 2018 during the General Meeting in Dublin.
The Ethics Commission is now planning series of activities in promoting the Ethical Principles.
We are asking IFSW Europe members and social workers in Europe to tell us how they are planning to and/or have used the Statement of Principles over the past 12 months.
We recognise that everyone will be at different stages, so if there isn't much to report, please tell us how we can help support you in taking this work forward.
Our aim is to use the information you share with us to co-produce ways to promote the principles for social workers.
Therefore, your completed SURVEY will be used only for the purposes of this survey.
Deadline is August 23rd.
Jane Shears will be holding a workshop at the IFSW Conference in September based on the survey results, so please do send the link out to all your members and networks.
We seek your kind cooperation in disseminating this survey link.
Ana Radulescu

President of IFSW Europe

Jane Shears

IFSW Europe Ethics Commissioner