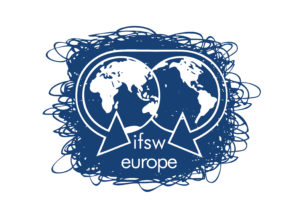 The signing of the proclamation of the European Social Pillar will take place in the framework of the "Social Summit for Fair Jobs and Growth" in Gothenburg, on 17 November.
Ana Radulescu, IFSW Europe Vice President, will join the Delegation of The European Social Platform to participate during the Social Summit that will gather large numbers of world leaders and European social networks for joint discussions on the Europe's social dimension.
Both, IFSW Europe and the European Social Platform, which IFSW is a member, have been closely following and actively influencing the negotiations on the proclamation of the Pillar, which took place at Council, Parliament and Commission levels.
"IFSW Europe is taking a more active role in influencing the development of European Pillar of Social Rights and the White Paper on Future of Europe. The IFSW focus is on the development of social work services and support for service users, as well as advocating for social workers needs. This includes proper resources and professional conditions" Ana Radulescu said
IFSW Secretary-General, Rory Truell said "IFSW Europe's participation in the Social Summit is essential in shaping and contributing to a transformational and sustainable social protection in Europe.
More details of the event here: