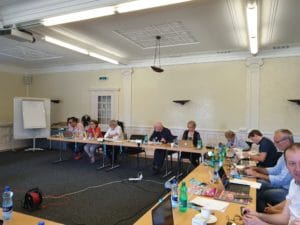 Representatives and commissioners from all the IFSW regions have finished several days of meetings in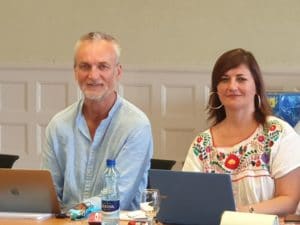 Switzerland where they discussed the priorities of the social work profession.
IFSW President Silvana Martinez said, "The Executive is made up of extremely competent individuals who bring a wide range of skills in terms of governance, procurement, accountancy, running large organizations and advocacy. They are all wonderful people with passion, commitment and it is a pleasure to serve with them to achieve social justice".
The Executive members, commissioners, and officials came together to share their visions and to develop exciting plans.  Their discussions included the Global Agenda of Social Work and Social Development, building relationships with global partners to expand the profession's vision for social justice, policy development, action campaigns, and advocacy strategies.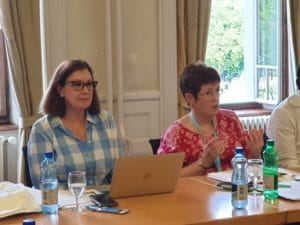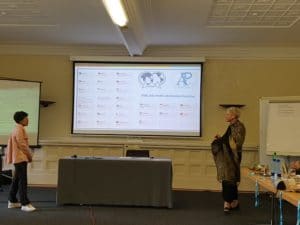 Secretary-General, Rory Truell said: "The meeting was able to address a range of issues as the profession faces a new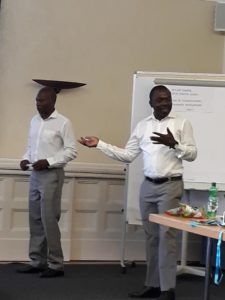 and exciting point of transition. Recent years have seen a plethora of new countries-level members joining the IFSW. They bring rich and dynamic histories from places such as Bangladesh, Botswana, Costa Rica, Djibouti, Egypt, Grenada, Guinea, India, Indonesia, Iran, Lebanon, Madagascar, Mexico, Moldova, Morocco, Nepal, Paraguay, Poland, Puerto Rico, Senegal, Vietnam, Yemen, and Zimbabwe. These new insights are now joined with the wisdom of the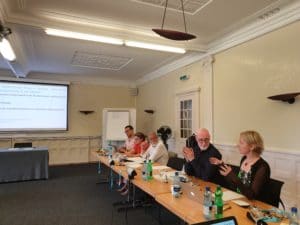 older IFSW country members. The garden of international social work has never before had such diversity, richness, and beauty as we prepare for the next period of the profession's development"
Participants in the meeting were:
IFSW President: Silvana Martinez
Secretary-General: Rory Truell
IFSW Treasurer: Victor Garcia
Executive Members: Noel Muridzo and Joachim Mumba (Africa).  Rose Henderson & Irene Leung (Asia-Pacific). Ana Radulescu & John Brennan (Europe). Larry Alicea & Tania Ramos (Latin America and the Caribbean). Kathy Wehrmann & Jan Christenson-Wood (North America)
Ambassador: Suzanne Dworak-Peck
Commissioners: Dawn Hobdy (Ethics), Priska Fleischlin (UN) and Colleen Lundy (HR)
International Relationship Manager: Lola Casal – Sanchez
International Operations Manager: Pascal Rudin
Alba Rozalen and René Schegg (whisper translators)