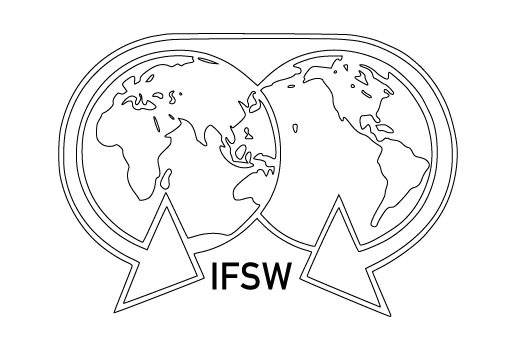 The IFSW Human Rights Commission is extremely concerned about the alarming and continued rise of Islamophobia across the globe that is being accentuated by national governments of late.
Islamophobia, loosely defined as an "exaggerated fear, hatred, and hostility toward Islam and Muslims that is perpetuated by negative stereotypes resulting in bias, discrimination, and the marginalization and exclusion of Muslims from social, political, and civic life" [i], has been increasing since the attacks on the World Trade Centre in 2001 however, there has seen a sharp rise in the last 10 years or so [ii].
This increase, in what can only be described as anti-Muslim hate crimes, is not confined to any one part of the world. In Europe the increase is alarming authorities, with Council of Europe Secretary General Marija Pejčinović Burić commenting that "Europe is facing a shocking reality: anti-Semitic, anti-Muslim and other racist hate crimes are increasing at an alarming rate, the most recent example being the extremist shooting in Hanau, Germany, in which 9 people were killed and several wounded. Such heinous acts are often precipitated by poisonous words and conspiracy theories spread on social media and the internet" [iii].
Across European countries the mistrust towards the Muslim population is extremely concerning. A 2019 study conducted by the Bertelsmann Stiftung's Religion Monitor confirmed that in Germany and Switzerland, 50% of their respondents suggested that Islam was a threat with 40% of UK respondents sharing this view. The sad statistics continued with 60% in Spain and France commenting that Islam was a religion incompatible with western way of life [iv].
However, as stated earlier, this is a global problem and therefore not confined the Europe. In the United States there has been a marked increase of anti-Muslim activites with one project documenting 763 such incidents between 2012 and 2018 [v] and in New Zealand, the killing of 51 innocent Muslim worshippers [vi], showed that there really isn't a place in the world where this poison had not permeated to.
However, these crimes are not committed in a vacuum and, as suggested in the opening paragraph of this statement, the flames of Islamophobia are fanned by Governments the world over. Islamophobia is a key element of populist nationalist movements in Austria, Hungary, the U.K., Poland, Russia, and the U.S., as well as in China and India. It is an integral part of an emerging global authoritarian populism that emphasizes an explicit racism and glorification of the past. Well documented examples of this include the BJP Party of India, where statistics show that "90% of religious hate crimes in the last decade have occurred since Modi came to power" [vii] [viii]. The Chinese Government has imprisoned up to one million Uighurs in local concentration camps [ix] and it has been accused of forcing Uighur women into non consensual sterilisation programmes [x]. Both of these examples run side by side with the genocide of the Rohingya Muslims by the Myanmar Government that has seen nearly one million refugees fleeing to Bangladesh [xi].
The sad litany of anti-Muslim activities briefly listed here has not gone unnoticed by all. The United Nations had called, late last year, for input into a special report on anti-Muslim behaviour that "would be examining anti-Muslim hatred and discrimination" and help identify "existing and emerging obstacles to the enjoyment of the right to freedom of thought, conscience, religion or belief, including gender-related dimensions of the phenomenon" [xii]. There are now reports for the new United States administration to call out governments, specifically China, India and Myanmar that persecute Muslims [xiii].
We are adding our voice to this stand.
We, The IFSW Human Rights Commission, condemn all forms of discrimination and persecution against Muslims and ask that all organisations and governments across the globe join the fight in ending this abhorrent behaviour.
In a world underscored by the global threat of a pandemic, only through unity and understanding of one another can we truly overcome all the obstacles in our way.
References
[i] Fear, Inc. The Roots of the Islamophobia Network in America: https://cdn.americanprogress.org/wp-content/uploads/issues/2011/08/pdf/islamophobia.pdf?_ga=2.46816037.385793095.1611872675-1816885502.1611872675
[ii] Islamophobia: Understanding Anti-Muslim Sentiment in the West https://news.gallup.com/poll/157082/islamophobia-understanding-anti-muslim-sentiment-west.aspx
[iii] Ultra-nationalism, anti-semitism, anti-Muslim hatred: Anti-racism commission raises alarm over situation in Europe https://www.coe.int/en/web/portal/-/ultra-nationalism-anti-semitism-anti-muslim-hatred-anti-racism-commission-raises-alarm-over-situation-in-europe
[iv] There's a social pandemic poisoning Europe: Hatred of Muslims https://www.theguardian.com/commentisfree/2020/sep/28/europe-social-pandemic-hatred-muslims-blm
[v] Anti-Muslim Activities in the United States 2012 – 2018 https://www.newamerica.org/in-depth/anti-muslim-activity/
[vi] Death Toll in New Zealand Mosque Shootings Rises to 51 https://www.nytimes.com/2019/05/02/world/asia/new-zealand-attack-death-toll.html
[vii] What a Rising Tide of Violence Against Muslims in India Says About Modi's Second Term https://time.com/5617161/india-religious-hate-crimes-modi/
[viii] New hate crime tracker in India finds victims are predominantly Muslims, perpetrators Hindus https://scroll.in/article/901206/new-hate-crime-tracker-in-india-finds-victims-are-predominantly-muslims-perpetrators-hindus
[ix] The Uighurs and the Chinese state: A long history of discord https://www.bbc.com/news/world-asia-china-22278037
[x] China forcing birth control on Uighurs to suppress population, report says https://www.bbc.com/news/world-asia-china-53220713
[xi] Rohingya crisis Rohingya families fled violence. But uncertainty about the future grips those living in the world's largest refugee settlement https://www.unicef.org/emergencies/rohingya-crisis
[xii] Call for input: Report on Anti-Muslim Hatred and Discrimination https://www.ohchr.org/EN/Issues/FreedomReligion/Pages/HatredAndDiscrimination.aspx
[xiii] Why the Persecution of Muslims Should Be on Biden's Agenda https://foreignpolicy.com/2021/01/06/muslims-islam-china-india-myanmar-persecution-repression-biden-human-rights/