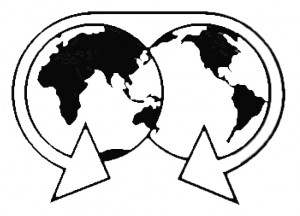 As the horrific human rights abuses escalate at the US / Mexican border, social workers worldwide are taking action. IFSW Human Rights Commission, Colleen Lundy said,
"The unfolding humanitarian crisis at the US/Mexican border was tragically highlighted by the recent drowning of the Salvadoran father and his 23-month-old daughter.  There are multiple and significant human rights violations taking place and the US is violating many international human rights conventions. People have the right to seek asylum and legally they must not be exposed to risk in the process. The indefinite detentions, interrogation techniques, the pushbacks and the separation of children from their parents are all breaches of international law. Warehousing children in prison- like facilities is a serious violation of the rights of a child, is unconscionable, and will produce long-term trauma.  As a profession that is based on social justice and human rights, we call on the US to uphold obligations under the UN Refugee Convention, reunite families and address the rights of asylum seekers in a just manner.  As social workers we join others who are condemning the US Government's response and stand in solidarity with asylum seekers".
This week in the United States, the National Association of Social Workers (NASW) leadership from across the country were involved in advocating with their legislators on Capitol Hill for immigration policy changes to alleviate the intolerable conditions on the border.  "Our message was clear", said NASW President Kathy Wehrmann, "Close the detention centers, make unannounced visits to the centers, ensure more Congressional oversight, do not allow any detention facilities on military bases".
Angelo McClain, CEO of NASW said, "NASW is committed to working with immigrant and refugee organizations to lend support to advocacy efforts and assistance to those who are affected by current practices on the border". NASW with other organisations have raised their voices against the U.S. immigration practices under the current Administration. The House approved a White House- and Senate-supported $4.5-billion bill Thursday to respond to the humanitarian crisis at the southern border which has been sent to President Trump for signature. Jan Christianson-Wood, IFSW North American President commented, "The North America Region of IFSW fully supports NASW's statements at the national and state levels concerning the conditions facing children and families at the US southern border".
In Latin America, all the regional IFSW representatives have jointly condemned the global political context that is driving the flow of refugees and asylum seekers and the double persecution they receive at the border to the US. Their joint statement highlights: "As professionals of Social Work, we understand that the problem is not the immigrant with irregular migratory status, the problem lies in the legal apparatus that daily produces conditions that violate and control the migrant. We denounce the current political and anti-migrant climate that violates the lives of thousands of children and families who exercise their right to freedom of mobility in Latin America and demand the recognition of the human rights of all people regardless of their nationality or country of origin"
At the US / Mexican border Mark Lusk, the North American representative to the IFSW Human Rights Commission said, "Here at the border, we have seen two years of escalation in border enforcement that has included the "zero tolerance" logic of an administration that continues to forcibly separate parents from their children to this day. Indeed, over 13,000 migrant children and youth are incarcerated in detention centres and holding camps. An immediate set of changes need to be implemented to end child separation now, reunite children with their parents or relatives, provide sanctuary for asylum seekers, and create legal pathways for forced migrants and refugees to find safety in Northern America.  This should be coupled with large-scale foreign assistance to the Northern Triangle nations of Central America (Guatemala, El Salvador and Honduras) in support of stabilizing living conditions in those countries, creating jobs, and investing in public education. This would ameliorate the conditions that force many to flee."
"Concerns have also been echoed across the world", IFSW's global representatives Silvana Martinez and Rory Truell said. "In the US, Latin America and worldwide, social workers are responding to this human rights atrocity. As a profession that is based on respect for all people's rights, social workers in every country are united in the call for the immediate enforcement of international legal conventions on the rights of asylum-seekers. The global social work profession demands an end to the international political and market-driven systems, that undermine basic living conditions and security, forcing people to seek asylum. The social work profession stands as one against the detainments and the traumatising of children and families who are seeking safety at the US border. We call for further international action from other global and national social organisations, movements, governments and communities everywhere to stand together in demanding that international rights laws are upheld and to express solidarity for a just, sustainable humane world."
Kathryn Wehrmann commented, "Social workers involved in the immigration advocacy and aid work are appreciative of the support they are receiving from their international colleagues, and are working hard to bring an end to this intolerable situation."