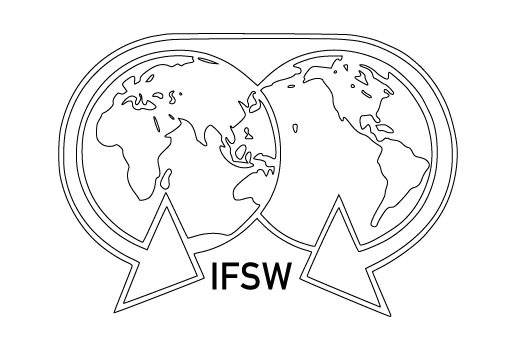 The Human Rights Commission of the International Federation of Social Workers (IFSW), on Human Rights Day 2021 and the 73rd anniversary of the Universal Declaration of Human Rights, expresses its strongest commitment to the promotion and defense of Human Rights, embracing as our own the challenge of contributing to reducing inequalities and advocating for social justice.
The protection of human rights constitutes the cornerstone of democracy, peace, security, and sustainable development. Equal access to vaccines, within the context of the COVID-19 pandemic, becomes a global health imperative.
As we have expressed at different times, the Commission exhorts social workers around the world, and their organizations, to continue making efforts to influence public policies at all levels and to continue advocating in all decision-making places, for the equity, non-discrimination, the protection of populations in the most vulnerable conditions and full respect for universal, inalienable rights that protect and dignify the human condition, for the present and future generations.
On this Human Rights Day, the IFSW Human Rights Commission expresses its appreciation to Human Rights advocates, especially social workers, as well as their professional and organizations and unions, who work for the fulfillment of human rights. Our solidarity with those Social Work professionals who face State repression, discrimination, and/or are victims of any type of violence.
We will be in permanent observance in favor of human rights throughout the world and we will strengthen our work with the help of our affiliated associations and organizations.
HUMAN RIGHTS COMMISSION – IFSW
December 10, 2021