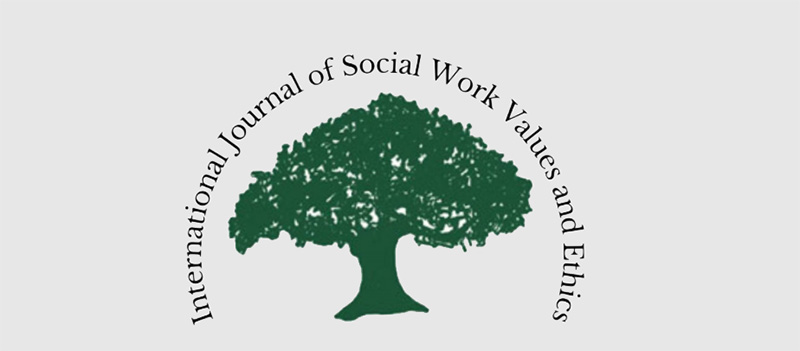 Founded in 2004 as the The Journal of Social Work Values and Ethics, the journal aims to examine the ethical and values issues that impact and are interwoven with social work practice, research, and theory development.
Rory Truell, IFSW Secretary-General, said: 'We thank the IJSWVE Board for this new partnership and we look forward to realising our joint vision in growing international dialogue and understanding on social work ethics and values'. This focus on international dialogue and understanding has now been reflected in the new name: The International Journal of Social Work Values and Ethics.
Pascal Rudin, IFSW International Operations Manager, who oversees the operations of the journal, said: 'The journal addresses ethical and value issues that encompass the full range of social problems and issues that social workers encounter. It provides the necessary historical perspectives on the development of social work values and ethics, as well as present articles providing value and ethical dilemmas stemming from state-of-the-art developments. This has never been more important than in challenging times and environments, including the current pandemic.'
Social work ethics, values and principles have been a constant feature and driving force of our global profession. What has been consistent is our values of recognising each person's humanity equally, understanding that our social relationships shape who we are, that we can also influence those social structures, and that social work is a force for a fairer and more socially just world.
The partnership between the IJSWVE Board and IFSW hopes that this journal provides a place for deepening our understanding of social work ethics and values as we face today's challenges and those of tomorrow. We look forward to your contributions.
Visit the journal's website: www.jswve.org/
Read the current issue: www.jswve.org/current-issue/