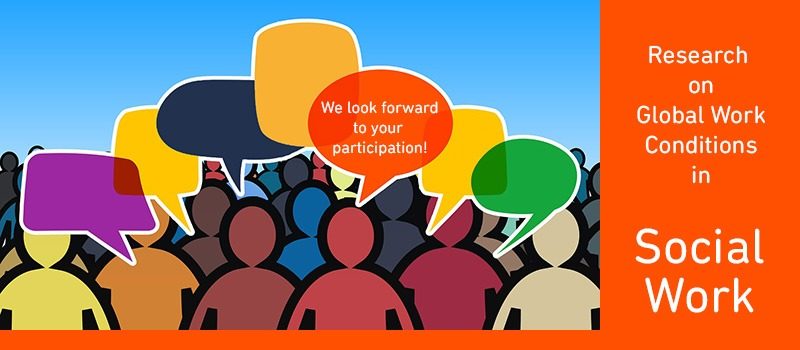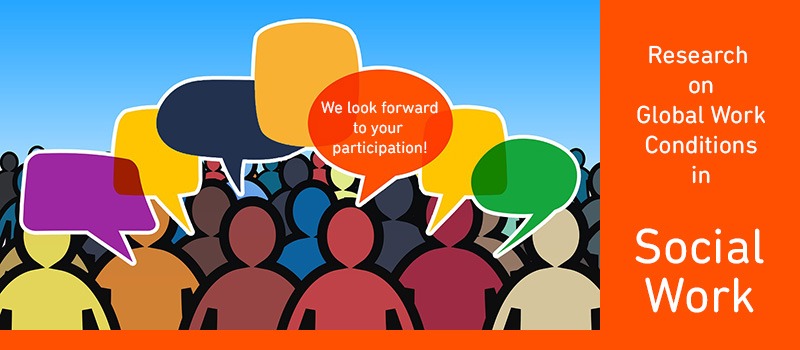 Why is this survey so important for social work in all parts of the world?
'Working conditions affect everybody´, said Silvana Martinez, IFSW President, ´and we know that social workers have some of the most difficult working conditions of any profession around the world. That is why today IFSW is launching the biggest global survey on social working conditions´.
The International Federation of Social Workers (IFSW) and Bath Spa University Centre for Health and Cognition (in association with Ulster University Social Work Department) are launching the next stage of a long-term global research project shining a light on the everyday working environment of social workers around the world.  As the project develops, more research teams will join the partnership.
Working through IFSW member organisations and social media, the full-scale global survey of social workers was launched on 9 December 2021, aiming to produce a report for the Eco-Social Summit in June 2022.  It will tell the world about the reality of social work.
'This all depends on hundreds of social workers going online to complete the online questionnaire' said David N Jones, Chair of the IFSW Steering Group.  It will be available in several languages, including English, French, Spanish and Polish.  Translations in Portuguese, Chinese, Latvian and other languages will follow soon after.
The survey uses standardised research tools including: the Management Standards Indicator Tool (measuring 7 areas of the workplace associated with working conditions), and the Warwick-Edinburgh Mental Wellbeing Scale (measuring psychological wellbeing). There are also questions about the job: social work pay and how social work practice could be improved.
Findings from the pilot survey
The pilot study in 2019-2020 received 3,451 complete responses from all across the world – a fantastic response from a pre-covid era! Responses revealed that social workers are not paid fairly when compared with commensurate roles. When asked about the priorities for improvement in social work practice, three main topics were highlighted: firstly, better pay; secondly, more recognition and respect for the role; and thirdly, having clearer laws/legislation.
'From all this research, we can now say with confidence that social workers have some of the most difficult and challenging working environments of any profession', said Professor Jermaine Ravalier, 'which really has a negative impact on the health and wellbeing of very many social workers and undermines their ability to help others'.
Silvana Martinez continued: 'If governments and employers want to prevent burnout and workforce crises and support social workers to do their best for communities and societies, employers MUST create appropriate working environments that respect the people doing the work and the communities they work within´.
All social workers are invited to complete the survey so that the 2021/22 survey can have real global impact – follow the links below.
English (LINK HERE); French (LINK HERE); Spanish (LINK HERE); Polish (LINK HERE); Latvian (LINK HERE)