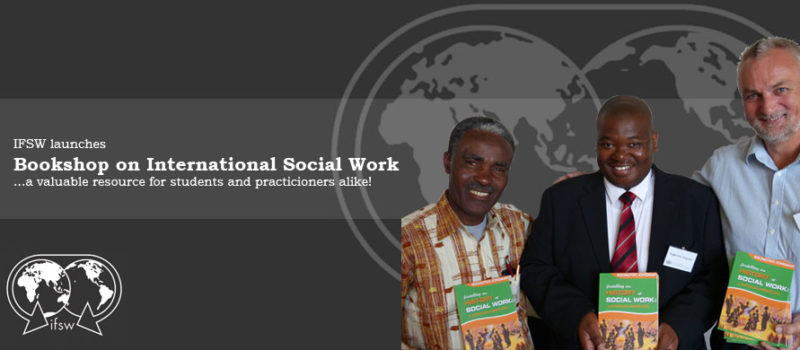 The International Federation of Social Workers has developed a publishing bookshop that will deliver high quality, practitioner focused books at affordable prices to the social work community worldwide.
"We are just at the beginning of building this platform, but we already have a great range of paperbacks and downloadable books available, and we will be commissioning a series of new books that will be published in the coming months", said Rory Truell, IFSW Secretary-General. 'We are very excited about this as there is now a place for practitioners and all people connected to social work to publish accounts of their work, and to share their experiences with the rest of the global social work community', he said.
IFSW is in the process of adding to its collection of books and will be producing a 'Social work in Action Series' on the following subjects:
Social Work and Human Trafficking
Social Work and Domestic Violence
Social Work in Conflict Situations
Social Work for Sustainable Environments
The Role of the Social Worker in Social Protection Systems
The Role of the Social Worker in Crisis Situations and Natural Disasters
Each of the books will draw on real-world insights and demonstrate both the challenges and successes that social workers have experienced in different settings around the world. Currently online there are books relating to IFSW Policies, IFSW Statements, A History of Social Work in Botswana and editions of Social Work Around the World.
'The books will add to knowledge base and contributions that social workers make to society', said IFSW President Ruth Stark. 'We have already been able to collect all of the IFSW policies into a single volume and provide a comprehensive introduction which will add to any social worker or student's understanding on their role on a huge variety of issues', she said.
Visit the IFSW Social Work Book Shop
IFSW Friends will receive a 20% discount on all books. Join IFSW Friends here.
END