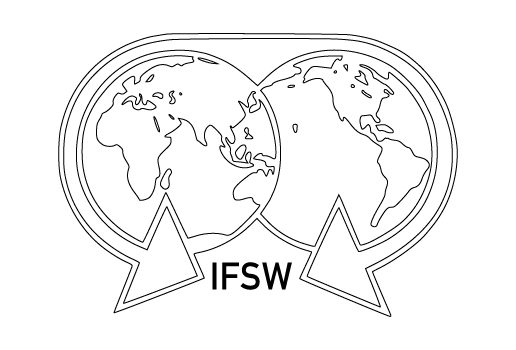 International Workers Day this year will be different in many countries. In January this year the World Bank estimated that the pandemic had pushed a further 124 million people into extreme poverty.
During this past year many people have lost employment, and many of those that still have employment have dramatically changed work patterns, including social workers. There will be long-term implications for all of us not just in accessing work, but how we will undertake that work. Not only will our working conditions change but we will need to find new ways to address inequality and transform poverty into sustainability.
We have learnt during the last year that despite people feeling significant uncertainty about their futures, globally, people on the whole have responded with great responsibility as they have faced the impact of the virus in their own lives and their communities. This demonstrates the enormous resource that lies within people. There have however been enormous variations in the response of governments in advancing effective health and social protection systems to enable people to lead normal lives. Where governments have failed to promote these systems, we have seen a rise in inequality and people plunging into extreme poverty.
Out of this context a global conversation is emerging on the need for new values to underpin relationships which build that sustainability we all seek. Critical to that task is the building of trust between citizens and their government and between all governments globally.
The new direction is taking shape with the vision to co-create a new eco-social world. IFSW extending its partnerships which include educators and experts by experience and is engaging with new partners such as the global health professions[1] and the UN[2] to promote global discussions and actions that joins together different social movements such as workers' rights, environmental rights, Black Lives Matter, people´s struggle for democracy, woman's rights and refuge rights with discussion in every community.
We invite you to join in this journey to build a new social landscape based on trust, security, equality and sustainability.
Issued by
Silvana Martinez, IFSW President
&
Rory Truell, IFSW Secretary-General
[1] https://www.ifsw.org/co-building-a-new-eco-social-world-leaving-no-one-behind-160-million-social-work-and-health-workers-collaborate-for-a-new-world-future/?fbclid=IwAR20u4jyd852Mgj-fU6EkT2JvtxhyM7Uynm1Aiuc4GgOgVVlR7FHGWsKiUk
[2] https://www.ifsw.org/new-social-contract-needed-says-un-and-social-work-forum/