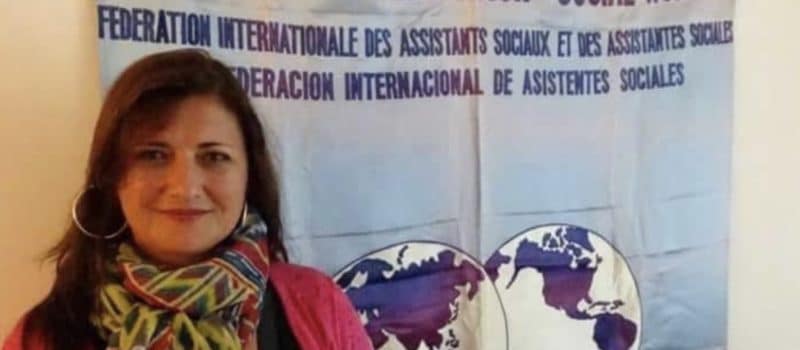 March the 8th is a day to remember our companions who dedicated their whole lives to the struggle for women's rights and social emancipation. I say 'social emancipation' because as a feminist, the focus is not exclusively women's rights, but a struggle encompassing a fight against the patriarchal-heteronormative-colonial-modern-capitalist social order. We fight to tear down all forms of oppression that intersect and overlap.
As a woman who had the opportunity to study and obtain a university degree, I commit every day of my life to work for the rights that are missing. For the rights that are not fulfilled, for the murdered companions. For girls and women who could not access education, who are condemned through labour exploitation, being paid much less than men. For girls and woman that are harassed, tortured, raped, blame and stigmatized. With these girls and woman, I learn everyday lessons for the transformation of society and the world.
As a social worker, I vindicate and deeply appreciate the work, the struggle and the path traced by our pioneers, our colleagues who every day put their bodies, hearts and heads into professional interventions. Great women, leaders, anonymous heroines who have left a deep impression on me and from whom I have learned and learn every day. Today I say THANK YOU!
I am proud of all the comrades of struggle that have made this encompassing struggle, a popular liberation movement!  On March 8th, we reflect, we celebrate, we honour our pioneers and contemporaries, we fight for a feminist, decolonized and emancipatory social work and we carry the struggle forward.