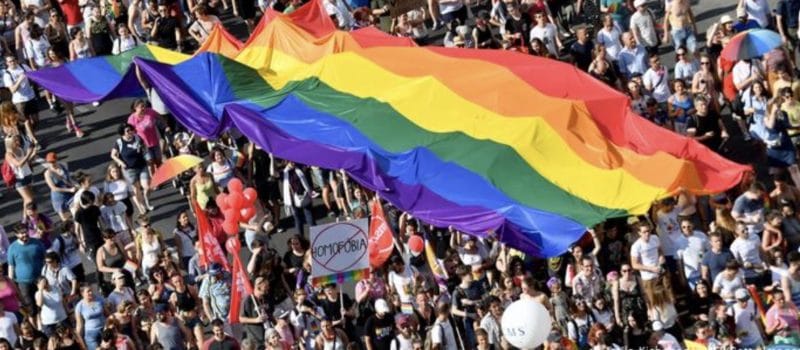 Statement from the IFSW Human Rights Commission:
There is a global-wide lack of action defending the rights of LGBTQI people. These concerns have been highlighted by social workers in all regions as they witness governments and policy makers ignoring human's rights abuses as well as inciting specific discrimination of lesbian, gay, bisexual, transexual, queer and intersex peoples.
On the 28th of January 2021 local authorities in Indonesia's Aceh province flogged two gay men who were caught, allegedly, having sex. Members of the public broke into their home in November 2020 and handed them over to the local authorities [i].  While this punishment constitutes torture under various international laws [ii] in the province of Aceh, it falls within the provinces Sharia laws [iii].
However, while this latest abhorrent punishment is focussed on the province of Aceh, it comes on the back of a steady stream of anti-LGBTQI rhetoric emanating from high-ranking officials from within the Indonesian elite [iv] adding a sense of legitimacy to these torturous acts.
Human rights abuses of LGBTQI people continue seemingly unabated with the criminalisation of LGBTQI relationships a legislative reality in approximately 80 countries. This has a horrendous effect on many aspects of their lives such as, but not limited to the psychological, emotional, and physical trauma but also affects their employment and their housing status. The abuses are further extended in countries that force transgender people to undergo medical treatment, sterilization or meet other onerous preconditions before they can obtain legal recognition of their identity.
The International Federation of Social Workers (IFSW) Human Rights Commission is further concerned that not all social work associations take action to advocate for change within their countries. A fundamental obligation of social work professionals is to challenge oppression and support the rights of all members of the community and society.   It is not ethically expectable to allow the ongoing human rights violations against the global LGBTQI community to continue.
The central legal responsibilities for all countries with respect to the protection of the human rights of all LGBTQI people include [v]:
Protect individuals from homophobic and transphobic violence
Prevent torture and cruel, inhuman and degrading treatment
Repeal laws criminalizing same sex relations and transgender people
Prohibit discrimination based on sexual orientation and gender identity
Safeguard freedoms of expression, association and peaceful assembly for LGBTI people
The IFSW Human Rights Commission calls on both civil society and representative leaders of all nations to adhere to these principles, publicly condemn these injustices and move forward in a more inclusive way.
As Dr Martin Luther King famously said in 1963:
"Injustice anywhere is a threat to justice everywhere. We are caught in an inescapable network of mutuality, tied in a single garment of destiny. Whatever affects one directly, affects all indirectly" [vi]
[i] 77 Lashes for a Gay Couple in Indonesia https://www.hrw.org/news/2021/01/28/77-lashes-gay-couple-indonesia
[ii] Explainer: how flogging violates international law
https://theconversation.com/explainer-how-flogging-violates-international-law-42971#:~:text=The%20Universal%20Declaration%20on%20Human,or%20degrading%20treatment%20or%20punishment%E2%80%9D.&text=Nonetheless%2C%20the%20use%20of%20flogging,punishments%20continues%20in%20many%20countries.
[iii] 'Shame and humiliation': Aceh's Islamic law violates human rights https://www.aljazeera.com/news/2019/6/28/shame-and-humiliation-acehs-islamic-law-violates-human-rights
[v] About LGBTI people and human rights https://www.ohchr.org/EN/Issues/LGBTI/Pages/AboutLGBTIandHR.aspx
[vi] Justice https://mlk50.civilrightsmuseum.org/justice#:~:text=%E2%80%9CInjustice%20anywhere%20is%20a%20threat,directly%2C%20affects%20all%20indirectly.%E2%80%9D