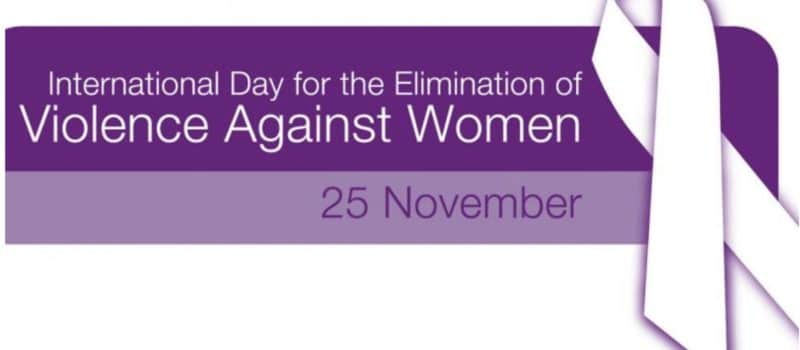 On the International Day for the Elimination of Violence against Women, IFSW is concerned about the alarming data published by the United Nations that make visible that, despite the efforts made and current legislation, the violence against women remains a serious problem as a violation of Human Rights at a global level.
The data published by this international organization shows the seriousness of this problem that affects not only women, but society as a whole, and the fulfilment of the Sustainable Development Goals and the democratic and egalitarian way of life in which all actors involved are responsible by action or omission.
The data is alarming: worldwide, one in three women has suffered physical or sexual violence, mainly from a sentimental partner.
Only 52% of women married or living as a couple freely decide on sexual relations, the use of contraceptives and their sexual health.
Almost 750 million women and girls living today were married before they turned 18, while at least 200 million of them have been subjected to female genital mutilation
71% of trafficking victims worldwide are women and girls, and 3 out of 4 of them are used for sexual exploitation.
One in 2 women killed in the last two years was murdered by their romantic partner or a family member. While, in the case of men, these circumstances only occurred in one of every 20 men killed.
Violence against women is understood as any conduct, action or omission, that directly or indirectly, both in the public and private spheres, based on an unequal relationship of power, affects their life, freedom, dignity, and physical, psychological, sexual, economic or patrimonial integrity, as well as their personal safety. Those perpetrated from the State or its agents are included.
As Social Workers, we cannot only contemplate the data and the dire consequences for girls and women, but we must inscribe this serious social problem in its true and profound cause: the Patriarchal system.
As community feminism sustains, patriarchy is "the" system historically built on the body of women, upon all oppressions, all discriminations and all violence that humanity -and nature- lives and suffers (men, women, intersex people, bodies and non-gendered people).
Where does one learn to exploit others? What is the first experience of exploitation of one human being towards another? The answer is in the body of women in everyday life. Where does capitalist exploitation come from? How does it hold? How does it reproduce? The answer is in the body and through the body and the unrecognized, invisible and unpaid work of women in everyday life.
In this sense, from the IFSW we urge all governments, international organizations and social actors involved to channel and articulate their efforts to eradicate Patriarchy as a system of exploitation and violence against women and girls.
For this, it is necessary to design Public Policies with a gender perspective and actions aimed at generating the conditions for equal opportunity between men and women, democratizing the family and daily life, educating from a gender perspective, training officials and increasing budgets to work against violence towards women in all its expressions and contexts where it manifests itself.
Finally, we want to highlight the enormous and valuable contributions that Social Workers make to prevent and eradicate violence against women around the world, contributed from their professional practices to the construction of a more egalitarian and less violent world, defending the rights of women and girls to live a life in freedom and without violence.
On the International Day for the Elimination of Violence against Women, IFSW says NOT ONE WOMEN OR GIRL LESS, NO MORE DEATH!
Issued by IFSW President, Dra. Silvana Martínez