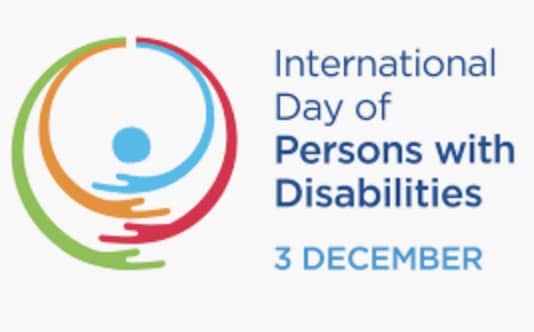 On International Day of Persons with Disabilities, IFSW highlights the importance of governments and all people's responsibility to support the dignity, rights and well-being of persons with disabilities. This includes taking actions that support the aspirations of people with disabilities; breaking down policy silos by integrating social policies to match the real and complex needs of communities and promoting societal and cultural change so that 'disability equals diversity, not disadvantage'.
The UN theme for this year is: 'Promoting the participation of persons with disabilities and their leadership: taking action on the 2030 Development Agenda'.
As a profession focused on social issues, social workers advocate for and support people with disabilities, and their representative organizations, to play a lead role in shaping partnerships with governments, policymakers, academia and communities to foster better understandings, learning and actions. There are many positive examples under the leadership of people with disabilities. Yet, worldwide, many challenges remain as people with disabilities continue to be marked by marginalization, discrimination and profound exclusion. 
To address these challenges, Social workers point to the best practice evidence where people with disabilities have led effective social change. We call on global and local policymakers to translate high-level slogans into:
Supporting community-led development,
Breaking down the social policy silos by integrating the aspirations of people with disabilities into broader social policies,
Creating public campaigns which reduce stigma and promote equal diversity,
Supporting the active facilitation of all members of all communities to participate in policymaking and shaping the future.