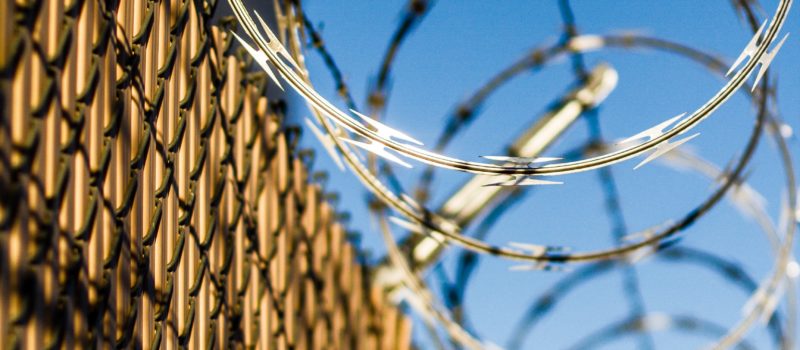 "Give me your tired, your poor, your huddled masses yearning to breath free…"
Statue of Liberty Plaque – New York Harbor
Worldwide attention has been drawn to a caravan of Central American migrants that is making the perilous journey from Honduras, Guatemala, and El Salvador through Mexico toward the United States. Numbering between 3000 and 7000 people, the caravan is a part of a decades-long migration of individuals and families who have made the difficult choice to leave their homes and communities to undertake a passage to a country that they know will resist their entry, separate their families, and lead to their deportation. Even knowing that they might be robbed, assaulted, kidnapped, or arrested during their journey northward through Mexico and with full awareness of the risks that they will face at the border, these migrants make the journey because they perceive that they do not have an alternative.
As forced migrants, those on the caravan have chosen to leave their friends, families, homes, and communities because the alternative to staying is to risk continuing extortion, kidnapping, assault, murder of a family member, forced conscription of youth into organized crime, and terroristic threats by gang members and/or law enforcement.
Despite the reality of the hardship in their country of origin, Central American migrants in general, and those in this caravan in particular, have have been used as part of a political strategy that targets the migrants as a threat to the security of the United States and which falsely characterizes them as criminals, terrorists, and opportunists. These distortions serve to obscure the reality of forced migration and to provide a pretext for cruel immigration policies and the militarization of the United States Mexico border.
Migrants from Central America and other regions that have been affected by endemic violence, the decline of public safety, and widespread political and economic insecurity are making this journey in order to apply for asylum. Instead of meeting its obligations under its own laws on asylum, as well as international law, the United States regularly arrests, detains, and deports thousands of asylum-seekers with minimal regard for due process.
Recently, American immigration officials have placed officers on bridges at ports of entry to turn back people who are planning to present themselves for asylum. Others are detained and repatriated through fast track deportation proceedings. And most tragically, migrant children have been separated from parents for extended periods of time and many have yet to be reunited. In addition, thousands of migrants from Central America are detained in for-profit corporate prisons in the United States for extended periods of time pending their hearing and deportation. These drastic measures are used as a deterrent to send a message to Central American migrants that they are not welcome and will be treated harshly. Such policies are inhumane and inconsistent with the nation's principles and values.
The Human Rights Commission of the International Federation of Social Workers denounces current United States immigration policies and practices on Central American migration and encourages the country to abide by its own laws and international treaties on refugees. In particular, the commission encourages the Administration to process all asylum-seekers in a fair and judicious manner that recognizes the perilous state that impels them to seek sanctuary in the United States. The caravan should be met be social workers, not soldiers.
An alternative to aggressive immigration enforcement and the militarization of the border is to engage the governments of El Salvador, Guatemala and Honduras in an international partnership to improve and stabilize economic and social conditions in those countries such that the situation would stabilize and Central American residents could safely remain in their own countries. Were the United States to invest the resources that it currently expends on immigration enforcement and detention on foreign assistance to that region, migrants would have the ability to exercise their preference to remain at home. International development in the Central American region that invests in schools, job training, higher education, judicial reform, and private investment would be a rational and humanitarian alternative.
Issued by:
Silvana Martinez
IFSW President
Colleen Lundy
IFSW Global Commissioner for Human Rights
Larry Emil Alicea-Rodríguez
IFSW Regional President for Latin America and the Caribbean
Jan Christianson-Wood
IFSW Regional President for North America